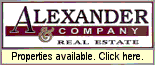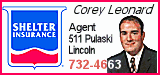 Church Directory

---
---
---
---
---
---
Contact us
---
LDN is best viewed with
IE 6 or Firefox 1.x.

---
LDN awards
Local:
Dec. 16, 2001
Local Emergency Planning Committee
Jan. 25, 2001
Logan County Healthy Communities Partnership
State:
Oct. 1, 2001
Illinois Public Health Association
posted daily OVER THE NOON HOUR (CDT)

Lincoln Daily News is a repeat posting today, with recent articles listed below. Due to a death in the family, we need to take a couple of days off.
Thank you for your understanding, and we will return to a full presentation of news on Saturday.
Jim and Jan Youngquist
School closings for Friday: West Lincoln Broadwell & Chester East Lincoln

Community


Submit a classified ad online [Lowest cost for advertising in the county!]
The Sports Page

Friday:

Thursday:

Wednesday:
Friday:

Thursday:

Wednesday:

Wal-Mart wins in extra innings, player exchange and mayor's vote

Gov. Blagojevich reiterates need for common-sense restrictions on violent and sexually explicit video games
Vows to appeal federal court decision enjoining Illinois law

Weekly outlook: Disappointing exports

Letters:

Gas prices higher in Lincoln

Lincoln gas price response and comparative cost analysis

Not good to turn down businesses

It may not be sports, but Wal-Mart does show community support

Businesses must earn customers

Neighborhood grocers disappeared years ago -- the way of life

Logan County Courthouse Centennial celebration

LCC Angels vs. Maryville Saints

Nice coming-out party for Mr. Smith
'Freshman from Peoria leads Illinois to victory'
By Greg Taylor

James Augustine named Big Ten Co-Player of the Week

Hotel rooms limited for men's tourney in St. Louis