Lincoln Daily News publishes letters to the editor as they are received.
The letters are not edited in content and do not necessarily reflect
the views of Lincoln Daily News.
Lincoln Daily News requests that writers responding to controversial issues address the issue and refrain from personal attacks. Thank you!
.
You may also send your letters by e-mail to: ldneditor@lincolndailynews.com
or by U.S. postal mail to:
Letters to the Editor
Lincoln Daily News
601 Keokuk St.
Lincoln, IL 62656
Letters must include the writer's name, telephone number, and postal address or e-mail address (we will not publish address or phone number information). Lincoln Daily News reserves the right to edit letters to reduce their size or to correct obvious errors. Lincoln Daily News reserves the right to reject any letter for any reason. Lincoln Daily News will publish as many acceptable letters as space allows.
To the editor:

I was on a mission yesterday. My mission took me to Lincoln College to ask Sen. Barak Obama, "How are we going to fund the IOUs in the Social Security Trust Fund?" After hearing his scripted, rote answer, defending his opposition to private accounts, I have to admit my mission failed. Barak, practicing the political art of the dodge and weave, did not answer my question. Disappointed? Yes. Surprised? No.

My mission started with letters to Sen. Durbin, Sen. Obama and Rep. LaHood. I received the standard, generic letters from LaHood and Durbin that typically failed to even remotely match my inquiry. I have yet to receive a response from Sen. Obama. But, since he is still getting his staff up to speed on sending out meaningless replies to constituent letters, I'll cut him some slack.

Why the mission? Frankly, I am mad. I am mad that our representatives in both parties are defending ideologies instead of representing the people. Sen. Obama, defending the Democratic line yesterday, stated that Social Security does not have a problem until the year 2042. That assumes that Social Security Trust Fund actually has some real assets that can be tapped beginning when benefit payments start to exceed payroll taxes in the next 10 to 15 years. Hence my question about the IOUs. Those IOUs have to be funded by increasing taxes or more borrowing. Or, we can delay tapping into the IOUs by what? Increasing taxes, more borrowing and/or reducing benefits. Same hole. Why can't the politicians in Washington just be straight about this?

[to top of second column in this letter]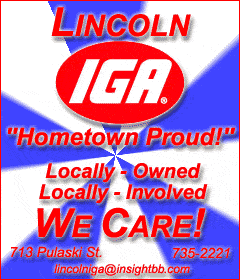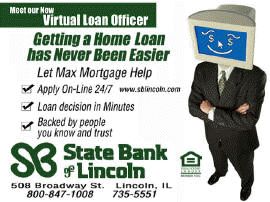 Here is why I am mad: I own a small business employing me and my wife. We pay the self-employment tax created by the previous Social Security reformers. This means that the entire load of employee and employer Social Security, Medicare and Medicaid taxes derives solely from our spit and grit. Because our income taxes have not been adequate to meet the spending needs in Washington, the politicians have dipped into the surplus of Social Security taxes to fund their spending spree and tax cuts (primarily for the wealthy). Very conveniently, they borrowed this by placing certificates representing U.S. Treasury notes in a file cabinet in Washington -- the so-called IOUs. Turn the crank and nothing pops out except this weasel -- more taxes from me to replace what they took from me previously. Or more borrowing from China (more jobs in China and more Wal-Marts at home).
OK. Obama, as you said yesterday, there is no free lunch. I also accept that the private-account scenario offers no solution to the dismal financial picture of Social Security. But please, just be straight with us and tell us how bad the sacrifice is going to be. Stop the demagoguing and start the leadership.
I was quite inspired by the turnout from the people of Lincoln yesterday at the town meeting. To the young in attendance, I can only say that missions into the political landscape of American democracy are seldom accomplished with a single question or banner. It takes a lot of persistence and follow-up with your representatives to keep them focused on any issue that is important to you. The muddle is deep. Don't give up.
Lou Nelms
Mason City
(Posted Feb. 25, 2005)