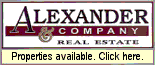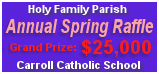 Church Directory

---
---

---
---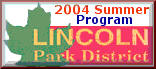 ---
---
Contact us
---
LDN is best viewed with
IE 5.5 or 6.
---
LDN awards
Local:
Dec. 16, 2001
Local Emergency Planning Committee
Jan. 25, 2001
Logan County Healthy Communities Partnership
State:
Oct. 1, 2001
Illinois Public Health Association
posted daily OVER THE NOON HOUR (CST)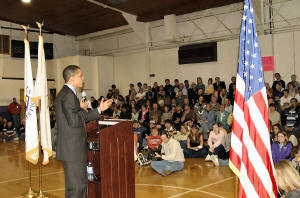 Sen. Obama spoke to a packed house yesterday during a town hall meeting at Lincoln College.
[picture by Bob Frank] click on picture for a larger image.




s
Submit a classified ad online [Lowest cost for advertising in the county!]





What's the best thing going on this Saturday?

Wanted: Logan County Courthouse tales and such from the past 100 years

Dee '3s' Illini to victory
By Greg Taylor

88 counties break records for corn yields, 80 for soybeans

Invention Mysteries: An Edsel by any other name is still a failed invention

Health career scholarships offered for area youth

No. 1 Illinois routs Northwestern to clinch share of Big Ten title