Three of the five sessions for the 2005 event were already sold out. Standing room only tickets were available for the first two quarterfinal games on Friday morning (Session 2), the two semifinal contests on Saturday (Session 4) and the championship game on Sunday (Session 5).

Limited single-session tickets for the first-round games on Thursday (Session 1) and the two quarterfinals on Friday night (Session 3) were still available. Standing room only tickets will be sold for those sessions only after all the regular tickets are purchased.

If available, standing room only tickets can be purchased for $25 for Thursday or Friday sessions, $30 for the Saturday session, and $40 for the title game on Sunday.

Illinois clinched a share of its fourth Big Ten title in five years with a victory over Northwestern on Wednesday while earning the top seed for the 2005 Big Ten Men's Basketball Tournament. The Fighting Illini, currently ranked No. 1 in the country, improved to 14-0 in league play and 28-0 overall to secure a share of a second straight league crown. The Illini also finished atop the standings in 2004, 2002 and 2001.
Michigan State is currently in second place in the conference standings at 10-2 and can still pick up a split of the crown with four more wins and a pair of losses by Illinois. However, the Illini hold the tiebreaker edge over the Spartans for the tournament's top seed, based on a win in their only meeting this season.
After a one-year hiatus, the tournament returns to Chicago to crown the 2005 champion. The first Big Ten Men's Basketball Tournament was held at the United Center in 1998, and Chicago hosted the event in its first four years of existence. Beginning in 2002, the tournament has rotated between Indianapolis and Chicago, with the 2007 event slated to return to the United Center for the 10th annual tournament.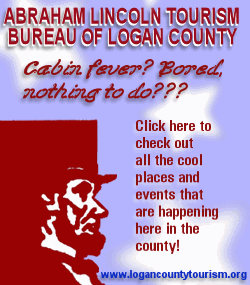 In its first seven years of existence, the tournament has welcomed more than 670,000 fans and issued over 4,200 media credentials.
Six different league representatives have become Big Ten champions, with Michigan State claiming the honor twice, in 1999 and 2000, along with triumphs by Michigan in 1998, Iowa in 2001, Ohio State in 2002, Illinois in 2003, and Wisconsin in 2004.
The tournament schedule is as follows, with games listed in Central time:
Session 1: 11 a.m. Thursday, March 10
No. 8 seed vs. No. 9 seed
No. 7 seed vs. No. 10 seed
No. 6 seed vs. No. 11 seed
Session 2: 11 a.m. Friday, March 11
No. 1 Illinois vs. No. 8-9 winner
No. 4 seed vs. No. 5 seed
Session 3: 5:40 p.m. Friday, March 11
No. 2 seed vs. No. 7-10 winner
No. 3 seed vs. No. 6-11 winner
Session 4: 12:40 p.m. Saturday, March 12
Session 5: 2:30 p.m. Sunday, March 13
[Scott Chipman, director of communications,
Big Ten Conference]