Mushrooms springing up in Illinois
No license required to collect morels

Send a link to a friend
[MARCH 31, 2005] SPRINGFIELD -- A gourmet delicacy of spring is popping up in wooded areas, and mushroom hunters have more freedom to search Illinois state parks and recreation areas for mushrooms. Hunting mushrooms can be done for free in Illinois, with no license required; however, some guidelines apply.
"Hunting for mushrooms is a great family activity," said Joel Brunsvold, director of the Illinois Department of Natural Resources. "Morel mushrooms in particular are highly sought after, with good reason. They taste good, they are free, and available to anyone with the tenacity to look for them."

No license is required to hunt mushrooms; however, the following regulations are in effect:
Collection of mushrooms is allowed in state parks and recreations areas but is prohibited in any area designated as a dedicated nature preserve.

Areas that are under the jurisdiction of the Department of Natural Resources and offer spring turkey hunting will not be open for mushroom hunting until after 1 p.m. daily, to ensure the safety of both types of hunters.

Turkey hunting area restrictions apply through May 5 in the southern turkey hunting zones and through May 12 in the northern zone.

Some sites may also close equestrian and popular hiking trails where turkey hunting is allowed.
The Illinois Department of Natural Resources also wants to emphasize to mushroom hunters that there is no license required to search for mushrooms on state property or any other location.
[to top of second column in this article]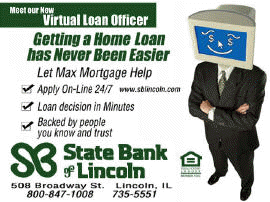 "The idea of a mushroom license may be somebody's idea of a joke," said Tony Mayville, director of land management for the department. "We want to underscore, however, that this is not a requirement. There is absolutely no such license. This is a case of the best things in life being free."
Rules that are in place pertain to safety, as spring is a time when Illinois state parks are popular for a variety of activities. The rules have been crafted to maximize enjoyment for the largest number and variety of park visitors.
"We want to make sure that those out searching for mushrooms, as well as those hunting turkeys, or horseback riding, or hiking, have a pleasant and safe experience," said Galen Westerfield, chief of Illinois Conservation Police. "These rules are established to make sure that all groups can have a quality experience in Illinois state parks."
For those who have not hunted for the morel previously, the mushroom is sought after because it is unique flavor. It can be spotted most frequently on the ground in wooded areas among fallen forest leaves, on spring days when temperatures range between 60 and 80 degrees. Morels grow as tall as 6 inches.
[Illinois Department of Natural Resources news release]