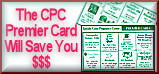 Church Directory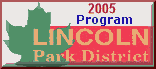 ---
---

---
---
---
---
Contact us
---
LDN is best viewed with IE 6 or Firefox 1.2.
---
LDN awards
Local:
Dec. 16, 2001
Local Emergency Planning Committee
Jan. 25, 2001
Logan County Healthy Communities Partnership
State:
Oct. 1, 2001
Illinois Public Health Association
posted daily OVER THE NOON HOUR (CDT)
Note: LDN is currently relocating onto a new server. Temporarily, many of our archives links are broken. We apologize to our readers and advertisers for this temporary situation.


Community

Submit a classified ad online [Lowest cost for advertising in the county!]
The Sports Page

County continues development work

Gov. Blagojevich visits families in southern Illinois and Metro East to discuss 'All Kids' plan
Governor's plan would make Illinois only state in the country to offer comprehensive health coverage to every child

Illinois Association of Realtors breaks ground
New Headquarters in Springfield Historic District
New IAR Building Facts

Weekly outlook: Corn, soybean prices

Court news (for the weeks of Sept 26 and Oct 3)

Habitat for Humanity of Logan County fifth annual recognition dinner-dance set

Lincoln Christian College men's soccer scores

Lincoln Christian College women's soccer scores