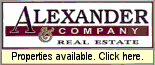 Church Directory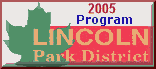 ---
---

---
---
---
---
Contact us
---
LDN is best viewed with IE 6 or Firefox 1.2.
---
LDN awards
Local:
Dec. 16, 2001
Local Emergency Planning Committee
Jan. 25, 2001
Logan County Healthy Communities Partnership
State:
Oct. 1, 2001
Illinois Public Health Association
posted daily OVER THE NOON HOUR (CDT)

Construction is in high gear at the Robert's Sysco Food site. Catch a glimpse on the webcam at http://www.eyeonlincoln.com.

Community
Submit a classified ad online [Lowest cost for advertising in the county!]
The Sports Page


Reports on Hurricane Wilma

Wilma wallops Florida [CNN]

Hurricane Wilma makes landfall along Florida's southwest coast [IHT]

Wicked Wilma crosses south Florida [MSNBC]

Illinois to join the rest of nation in HIV reporting change next year
In-state, name-based reporting to medical community expected to protect federal funding
Departmentís security systems to maintain confidentiality

McLean County man dies after being hospitalized with West Nile

Farm management best practices promote realistic returns on farmland investment

CDC declares 1918 pandemic influenza virus a select agent

LCHS scheduling conferences
Report cards not to go in mail

Trick-or-treat with the mayor

Angel volleyball at Jacksonville

Lincoln College volleyball team helps sick teammate

'Birds sweep weekly Gateway honors for second time

Redbird football scores big again

Red-White Scrimmage booked for Nov. 1