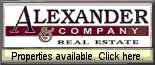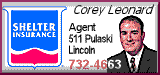 Church Directory

---
---

---
---
---
---
Contact us
---
LDN is best viewed with
IE 6 or Firefox 1.x.

---
LDN awards
Local:
Dec. 16, 2001
Local Emergency Planning Committee
Jan. 25, 2001
Logan County Healthy Communities Partnership
State:
Oct. 1, 2001
Illinois Public Health Association
Monday, April 17, 2006
posted daily OVER THE NOON HOUR (CDT)

NEW FEATURE: LDN DAILY SUDOKU. Click here!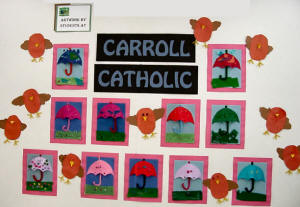 Carroll Catholic students created this cheery spring artwork that is on display in the community room at the Lincoln Public Library.
[picture by Jan Youngquist] click on picture for larger image]
Other News...
Law & Courts Week of April 10, 2006
\Community
Submit a classified ad online [Lowest cost for advertising in the county!]
The Sports Page


The storms keep coming
Two strong storms have stuck the area so far today and more are anticipated before the day is out.

County briefs

Illinois coal mine industry marks record third consecutive year without a fatality

April 14 marks the anniversary of Abraham Lincoln's assassination
Lincoln slain 141 years ago at Ford's Theatre in Washington, D.C.

Parent Institute column: Caught cheating

Beyond the bird feeder
Building a haven for wild birds on properties large and small

Researchers simulate complete structure of virus -- on computer

Reminder: Wildflower and bluebell walks

Reminder: Birding on Elkhart Hill

Master Gardeners set plant sale

Lincoln College softball stats after 28 games