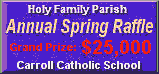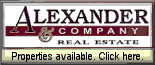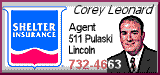 Church Directory

---
---

---
---
---
---
Contact us
---
LDN is best viewed with
IE 6 or Firefox 1.x.
---
LDN awards
Local:
Dec. 16, 2001
Local Emergency Planning Committee
Jan. 25, 2001
Logan County Healthy Communities Partnership
State:
Oct. 1, 2001
Illinois Public Health Association
Friday, April 14, 2006
posted daily OVER THE NOON HOUR (CDT)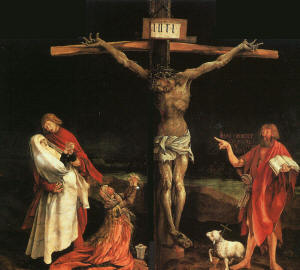 On the Christian calendar this day is known as "Good Friday," the remembrance of the crucifixion of Jesus Christ. On this day God's love for all mankind became obvious. The story does not end with Christ on the cross, but is followed our remembrance of Easter Sunday in which Christ was resurrected by the power of God.
God's blessing to all this Easter weekend.
[Note: There will not be an issue of LDN on Saturday in observance of Easter weekend.]
The Crucifixion by Matthias Grunewald ca. 1510-1515. Click on the picture for a larger image.
NEW FEATURE: LDN DAILY SUDOKU. Click here!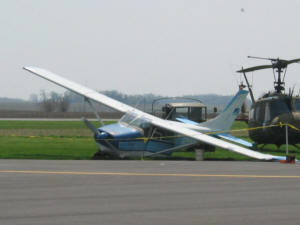 Power lines were downed and shingles strewn to the northeast of Lincoln following last night's midnight storm. A wind gust struck the area at 45-50 mph. Storm spotters to the north saw a trailing cloud form a twister that touched down in the area of Kruger elevator. This airplane was damaged by winds at the Logan County Airport.
[photo by Brock Boss] click on picture for larger image



\Community
Submit a classified ad online [Lowest cost for advertising in the county!]
The Sports Page


City briefs
City moves cautiously on residential TIF district, insurance consultant to review all city policies, and Fifth Street Road agreement in process

Bomke announces survey results for the 50th District

Gov. Blagojevich announces Lincoln Academy laureates
Six individuals receive state's highest award

Religious objects in condos

Letter: Inmate work crews helping storm-battered communities

Wildflower and bluebell walks

Birding on Elkhart Hill

Daniel Logan Scholarship information

It's time for another patented quiz about inventors

Lincoln College softball vs. Millikin JV

Lincoln College's Jacobs signs with Stephen F. Austin University

Draft guru projects Hawkins as a third-round pick