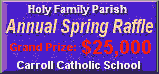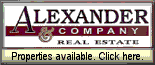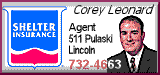 Church Directory

---
---

---
---
---
---
Contact us
---
LDN is best viewed with
IE 6 or Firefox 1.x.
---
LDN awards
Local:
Dec. 16, 2001
Local Emergency Planning Committee
Jan. 25, 2001
Logan County Healthy Communities Partnership
State:
Oct. 1, 2001
Illinois Public Health Association
posted daily OVER THE NOON HOUR (CDT)

NEW FEATURE: LDN DAILY SUDOKU. Click here!
Lincoln Rural firefighters in three units were assisted by two Hartsburg-Emden units and firefighters in containing an out-of-control grass fire at the north edge of Sunny Acres/Epperson Addition at about 4 p.m. on Thursday. High, gusty winds whipped sizzling flames, destroying brush and undergrowth for about a mile from Kickapoo Creek north and westward.

Epperson has the highest saturation of houses in the rural districts of the county, with over 100 homes spaced every 56 feet.

Lincoln Rural was called out earlier in the afternoon for a similar incident at 1200 650th Ave.

[picture by Jan Youngquist] click on picture for larger image. Click here for more pictures.

Law & Courts Week of Feb. 20, 2006


\Community
Submit a classified ad online [Lowest cost for advertising in the county!]
The Sports Page


County briefs

Lincoln Burger King makes an impression

Gov. Blagojevich applauds state Senate for passing legislation to protect cell phone records and other private information from identity thieves
Illinois would be among the first states to combat 'pretexting'

Gov. Blagojevich and Comptroller Hynes draw attention to new research linking stem cells to cancer
Governor and comptroller send letter to members of the General Assembly regarding the need for more IRMI grants

AMBER Alert cancellation

Letter: Brady against All Kids care plan

Lincoln Police Department ERT equipment fundraiser breakfast set

Guest speakers to offer valuable information at Asperger Syndrome Support & Awareness meeting

Mount Pulaski High School competes in blood drive

Children's swim lessons offered

Illinois State at Wichita State game notes