Lincoln Daily News publishes letters to the editor as they are received.
The letters are not edited in content and do not necessarily reflect
the views of Lincoln Daily News.
Lincoln Daily News requests that writers responding to controversial issues address the issue and refrain from personal attacks. Thank you!
.
You may also send your letters by e-mail to ldneditor@lincolndailynews.com
or by U.S. postal mail:
Letters to the Editor
Lincoln Daily News
601 Keokuk St.
Lincoln, IL 62656
Letters must include the writer's name, telephone number, and postal address or e-mail address (we will not publish address or phone number information). Lincoln Daily News reserves the right to edit letters to reduce their size or to correct obvious errors. Lincoln Daily News reserves the right to reject any letter for any reason. Lincoln Daily News will publish as many acceptable letters as space allows.
To the editor:

The Central Illinois Community Blood Center is extremely thankful for every blood donor. We certainly couldn't supply blood to Abraham Lincoln Memorial Hospital without their valuable donations.

We'd be happy to ask the Lincoln Daily News to publish the names of community blood donors, with their permission. of course. With the new privacy laws, we have to take great care on using the names of our volunteer donors.

Starting with our July 3 blood drive at the Lincoln Masonic Center, we will have a sign-up sheet available for those donors who wouldn't mind us personally thanking them in the newspaper.

[to top of second column in this letter]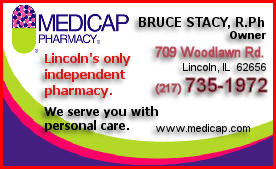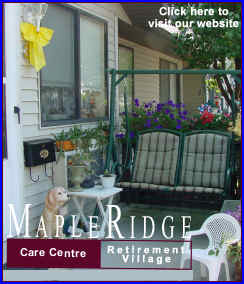 We at CICBC appreciate, value Ms. Thompson's opinion and input. [Letter]
Thank you.
Tara Tyler
Donor recruiter
Central Illinois Community Blood Center
(Posted June 20, 2006)