Lincoln Daily News publishes letters to the editor as they are received.
The letters are not edited in content and do not necessarily reflect
the views of Lincoln Daily News.
Lincoln Daily News requests that writers responding to controversial issues address the issue and refrain from personal attacks. Thank you!
.
You may also send your letters by e-mail to ldneditor@lincolndailynews.com
or by U.S. postal mail:
Letters to the Editor
Lincoln Daily News
601 Keokuk St.
Lincoln, IL 62656
Letters must include the writer's name, telephone number, and postal address or e-mail address (we will not publish address or phone number information). Lincoln Daily News reserves the right to edit letters to reduce their size or to correct obvious errors. Lincoln Daily News reserves the right to reject any letter for any reason. Lincoln Daily News will publish as many acceptable letters as space allows.
To the editor:

I am a very curious person and am always asking questions just like a little child asks his mama. I am from Jacksonville, Ill., and enjoy reading the Journal Courier either online or at my mother's.

Just like the Lincoln papers, it is very informative, but the Lincoln papers lack one thing that the Journal Courier does.

Whenever there is a local blood drive, I'm not sure who is responsible for the input, but the names of the donors are published as a way of saying thank you to these people. That's the way I look at it.

[to top of second column in this letter]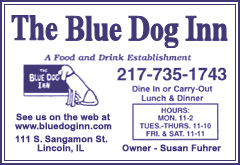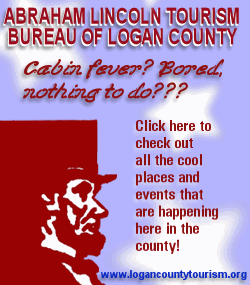 I think our local paper should do the same so these donors can be recognized for their efforts. That is my opinion anyway. If nothing ever comes of this, at least I will have my say and feel better in the long run.
Debbi Thompson
(Posted June 20, 2006)
Click here to send a note to the editor about this letter.
[Response letter from Tara Tyler, Central Illinois Community Blood Center]