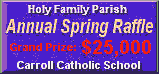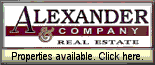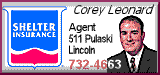 Church Directory
---
---

---
---
---
---
Contact us
---
LDN is best viewed with
IE 6 or Firefox 1.x.

---
LDN awards
Local:
Dec. 16, 2001
Local Emergency Planning Committee
Jan. 25, 2001
Logan County Healthy Communities Partnership
State:
Oct. 1, 2001
Illinois Public Health Association
posted daily OVER THE NOON HOUR (CDT)

NEW FEATURE: LDN DAILY SUDOKU. Click here!

Gyotaku seascapes made by third-graders using a Japanese culture printmaking technique are part of the Chester-East Lincoln student art on display at the Lincoln Public Library Annex Community Room through the end of March.

The library hosts a different school's art each month. This month's C-EL display has created quite a stir. Library employees say it is the best yet.



\Community
Submit a classified ad online [Lowest cost for advertising in the county!]
The Sports Page


Georgia O'Keeffe flowers to African warrior masks (pictures of student artwork)

City explores TIF district for west side

CIEDC executive director regretfully announces senior program changes

LaHood to visit area colleges for campus meetings
Chance for students, area citizens to discuss issues with congressman at town hall-style meetings

IDFPR orders ISMIE to make changes to reduce rates paid by Illinois doctors
Order will help reduce the cost of medical malpractice insurance and keep doctors in Illinois

Senate committee supports measure that would put a brake on teenage truancy

2005 corn yields

Inventor of gas mask wouldn't reveal his secret