---
---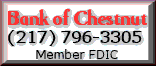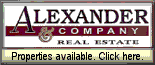 Church Directory
---
---
---
---
---
---
Contact us
---
LDN is best viewed with
IE 6 or Firefox 1.x.

---
LDN awards
Local:
Dec. 16, 2001
Local Emergency Planning Committee
Jan. 25, 2001
Logan County Healthy Communities Partnership
State:
Oct. 1, 2001
Illinois Public Health Association
posted daily OVER THE NOON HOUR (CsT)


What needs improving in the county? Weigh in, speak out, express yourself in the LDN Blog.

Health & Fitness
\Community


The Sports Page


Thursday, Nov. 23
(Thanksgiving Day holiday)
From ruins to restoration (and major headaches in between): The Mill on Route 66
By Geoff Ladd

Safety belt use focus of holiday traffic enforcement

$1.8 billion plan to help Illinois hospitals wins federal approval

History for the holidays

Support group explores divorce-related topics
'Moving On'

Oasis update

Book Look: 'Encyclopedia of Homeopathy'

Invention Mysteries: Take this 'Inventor Aptitude Test' to see if you can invent

Five games in...
Blessed... or cursed?
By Greg Taylor

Illinois State at St. John's pre-game notes