---
---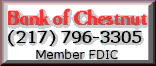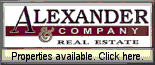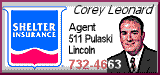 Church Directory

---
---

---
---
---
---
Contact us
---
LDN is best viewed with
IE 6 or Firefox 1.x.

---
LDN awards
Local:
Dec. 16, 2001
Local Emergency Planning Committee
Jan. 25, 2001
Logan County Healthy Communities Partnership
State:
Oct. 1, 2001
Illinois Public Health Association
posted daily OVER THE NOON HOUR (CsT)


\Community

Health & Fitness
The Sports Page

Ethanol plant's environmental hearing draws crowd

Committee sends Gov. Blagojevich's minimum wage increase proposal to full Senate for vote
Hourly wage would rise to $7.50 an hour for nearly 650,000 Illinoisans, with annual increases linked to inflation

Illinois Department of Transportation and staffer receive National Rehabilitation Association awards

Second annual Christmas in Elkhart planned for Dec. 2

Community Claus opens referrals

Last meeting of Asperger syndrome support group until Feb. 2

Illinois Symphony Orchestra celebrates Mozart's 250th anniversary

Invention Mysteries: What's so interesting about a postage stamp?