---
---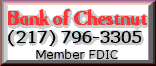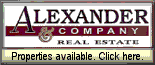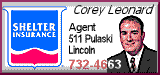 Church Directory

---
---

---
---
---
---
Contact us
---
LDN is best viewed with
IE 6 or Firefox 1.x.

---
LDN awards
Local:
Dec. 16, 2001
Local Emergency Planning Committee
Jan. 25, 2001
Logan County Healthy Communities Partnership
State:
Oct. 1, 2001
Illinois Public Health Association
posted daily OVER THE NOON HOUR (CsT)

Area homes prepare for ghosts and goblins. Trick-or-treat hours in Mount Pulaski and Lincoln are from 5 to 8 p.m.


\Community

Health & Fitness
The Sports Page


Early dental care to improve quality of life for Logan County residents
New Healthy Communities Partnership mobile health unit brings H.O.P.E.

Drug rumors run rampant

Working together for FutureGen project

Write-in registration deadline Tuesday

Environmental effects of biofuels crops must be weighed, researchers say

Dr. Michael Duduit to speak at Webb Lectureship

Lady Railers are regional champions
Play Bloomington on Tuesday in sectional semifinal
By Rick L. Hobler

Lincoln Christian volleyball in Midwest Regional

St. Louis Cardinals' 2006 world championship parade and rally