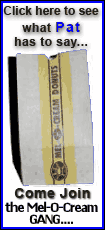 Did he have any second thoughts?
When news broke in February that City Clerk Melanie Riggs had resigned and that the clerk's office was under investigation, Snyder said that yes, he did wonder what he was getting into.
But, he now feels that even this bad situation has turned into something that is good for the city.
While the mayor and city council are limited on what they can say about the situation at the moment, the mayor did express a few thoughts. "A lot of city government functioned through the prior city clerk, and at least on the surface everything appeared to be running smooth and just fine," he said.
However, that was found to not be the case, and as a result the face of city government is changing. Snyder explained: "This wasn't just a simple thing that was resolved when the immediate problem was addressed in February; it is something that has continued on and will continue on. And there were some necessary changes that have come out of this all that have been good for city government."
Three days in, he's meeting with the governor
Snyder may have known what he was coming into as mayor of Lincoln, but that doesn't mean that he hasn't had a few surprises along the way, including finding himself sitting in the governor's office three days after being sworn in, speaking about the future of LDC.
The meeting had been long sought after by Sen. Larry Bomke and included former Mayor Beth Davis-Kavelman, Bomke, Rep. Rich Brauer and the new mayor.
Snyder said that LDC wasn't really something that he had discussed during his campaign for mayor because it appeared to be a "back burner issue" with the state administration.
Snyder recalled: "But, in that first week, obviously it came to the forefront with thoughts of what really could be done for the future of the community to re-task that property and make it a viable economic engine once again."
At that meeting with Gov. Pat Quinn, Davis-Kavelman shared with Snyder and the others a list of entities that were interested in using the property. Snyder now has the list and said that he has indeed heard from several people regarding the property. He said there is rarely a week goes by that someone doesn't contact him with some interest in or suggestion for LDC.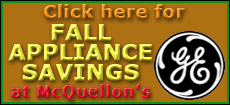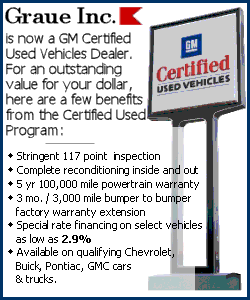 A proactive council
In addition to the broadband and LDC issues, the mayor says that a good number of other things have come up that he, the council and others have been working on aggressively.
He praised the city council, saying: "The council has become very good at wanting to be proactive and realizing that we can't just sit back and accept what happens to us. If we take some action, at least we are trying to draw our own picture of the future and not let that just be handed to us."
He says that they are also striving to think outside the box. For the council it is no longer just a "we can't do that" discussion, but rather it is turning into a "what can we do?" discussion. He cited as an example the recent discussions related to a plugged sewer affecting an elderly woman's home.
He said the council has struggled with their decisions in this matter, but they all seem to want to reach a compromise that will work, not just for the city, but also for the resident. He again commends them all for sticking with it and working together to reach what will hopefully be an amicable end result.
Another big project where a change is being made is the way the city deals with problem properties. The "fast track to demolition" program is a strong and aggressive message to owners that the city is not going to tolerate these problem properties.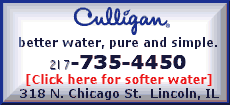 In summary, the first 120 days of this mayor's term have been quite eventful. However, it is by no means the end of this story, but more like a beginning of laying new foundations.
[By NILA SMITH]
Related articles
Previous articles in series