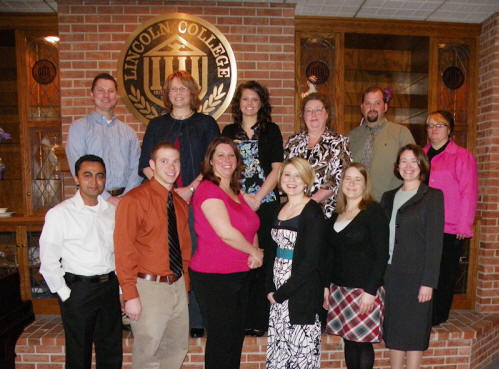 The Logan County Leadership Academy Class of 2010 had their graduation breakfast Friday morning at the Lincoln College Meyer-Evans Student Center.
From left, front row: Paresh Patel, Ryan Gleason, Julie Burr, Katie Alexander, Marla Ruble and April Jensen, chair.
Second row: Tom Yearly, Roberta Grewey, Ally Leesman, Cynthia Kelly, Ron Nailer and Misty Bell.
Not pictured: Tiffany Worth and Kathy Vinyard.
Picture by Mike Fak (Click on picture for larger image.)