After preparing for a teaching career but finding no immediate openings, Sharon spent several years as a wife and mother. As time passed and the family grew, it became time to revisit her ambition of spending time with children in a classroom.

"You know how they say that life begins at 40?" Sharon asked. "Well, my teaching career began at 40."

Her second-grade teacher stands out as a wonderful person who went "above and beyond" her expected duties and made an impression on Sharon as a young child.

"I loved her dearly," Sharon said, "because she cared so much for her students and made us feel special. I always wanted to be like her and make a difference to students in a classroom.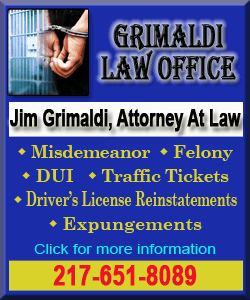 "I was the oldest of six children and was always taking care of someone else and teaching them about something," Sharon remembers. "It was something I enjoyed doing with the other children."
Sharon was born in St. Louis and grew up in Patoka. She graduated from Patoka High School and continued her education at Southern Illinois University at Carbondale, where she received a bachelorís degree in elementary education. But when she was ready to look for a job, the market seemed flooded with teaching candidates. She married and started a family, moving to Logan County in 1985.
"We put our children in Carroll," Sharon said, "and always appreciated the caring relationship exhibited by teachers and staff, for the students and families."
Sharon began substitute teaching in District 27. She worked with Cathy Arnold when the district implemented the Early Advantage program. An opportunity finally came to teach at Carroll Catholic, and Sharon was hired as a half-day pre-kindergarten and half-day kindergarten teacher, a position she held for 13 years. When kindergarten was extended to all day, she became the teacher for the full-day program.
"That was before the state reduced class size for the different grade levels," Sharon remembered, "and I would have as many as 25 students in pre-K and 30 in kindergarten. It was a challenge, but sometimes the school was able to provide an aide, so we did OK together. I had some excellent people as aides who were very helpful and caring. It means a lot to have people with you that know how important it is to educate the children and to care about them and their families."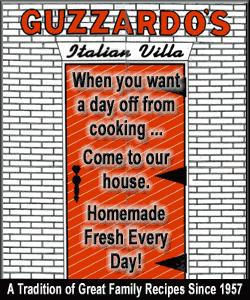 Sharon has enjoyed the young children who have passed through her classroom. She believes their eagerness to learn is heartening.
"It is pretty easy to get them interested in simple things," Sharon said. "I always wanted them to learn as much as possible. They take things in stride. You donít have the drama with kindergarteners that you would in the upper grades, especially like junior high."
During her years of teaching at Carroll Catholic, Sharon enjoyed participating in the Christmas bazaar and watching the students attend extracurricular activities like roller-skating.
She also liked helping them make presentations to show what they had learned. The day of this interview, her kindergarten class presented a sunflower play, with each student reciting lines they had learned in class.
After retirement at the end of this school year, Sharon wants to garden more, pay more attention to crafts and reading. She also lives in a big house that she wants to take care of and spend time enjoying.
"I love to read and garden, but there hasnít always been as much time to do those things," Sharon said. "I will consider substituting, but basically here at Carroll. I have a connection here that goes beyond the classroom."
When Sharonís husband died in 1996, "people at Carroll were my rock, and they saw me through some tough times," she said. "We stand together to help each other here. Other schools are probably like that, but this is my school family. I would like to think I have been there in a time of need for others. We are here for each other, and the students benefit from that feeling of caring for each other."
Sharon Cahill has two children she would like to spend more time with, and she intends to be a frequent visitor at Carroll Catholic -- in and out of the classroom.
[By MARLA BLAIR]
Previous articles on retiring teachers