"What should I do today?" Through the holiday season there are a lot of activities going on. Make a list, plan your shopping, eat out to avoid cooking, and save gas and time by taking advantage of all the things you can find locally...
Friday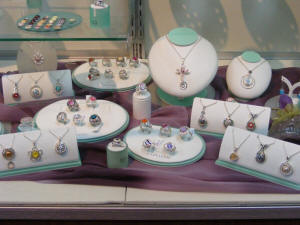 OK, guys, this is your chance to show her you were listening!Kameleon Jewelry is still the rage at MKS JEWELERS, and if she doesn't have a piece yet, you'll be a superhero this Christmas for getting her one!

And remember the settings are interchangeable. So if she does have a piece, buy her a new center.
Tonight before you head out to Elkhart or Lincoln College, go out dinner at Cracker Barrel. This terrific restaurant on the city's west end offers you two opportunities. They have a wonderful little country store that is full of unique gifting items, and they serve a really great meal!
Great things to do this weekend
Saturday
Sunday