Tuesday evening, city engineer Darren Forgy presented a variety of plans for the bridge and asked the council to make a choice as to what to do.

Included in his presentation were six options: three that involved keeping the bridge in place and three that involved removing the bridge completely.

Melody Anderson was the first to speak on the topic. She said she had reviewed all the options and found the first to be the most desirable from her point of view.

Option 1 includes keeping the bridge but modifying it so that vehicular traffic may not cross it. This would allow for walkers and bicyclists to still use the bridge. Creating this walkway would involve closing off the entry to the bridge on both sides by using large, heavy decorative planters.

Anderson said the one thought she had concerned motorcycles. She wondered if there was any way to keep them from driving on the bridge.

Forgy said he really didn't know how they could accomplish that. He suggested perhaps the only option would be a sign to that effect. However, it was also suggested that a sign would serve as an invitation to some who choose not to go by the rules.

Anderson said even so, she was favoring option 1. She noted that it would save the city $100,000 over demolition.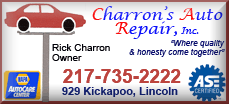 Mayor Keith Snyder reviewed what was available, saying that of the six options, three took the bridge away and three kept it. He wondered if anyone was in favor of taking the bridge out. Stacy Bacon indicated that would be her preference.
Snyder asked if anyone was in favor of keeping the bridge, and three aldermen raised their hands.
Newly appointed Alderman Bruce Carmitchel asked who would be responsible for the maintenance of the walking bridge if that is what the city went with.
Snyder said the city would be responsible.
Drawing from his career experiences, Carmitchel said that something similar had been done in Chicago, and the city came to regret it. He said some of the problems encountered included keeping the areas cleaned of trash, and then other maintenance had to be continually done.
Questions and comments were made about the bridge's condition at this point: Was there a chance someone could get hurt, and would the city be liable?
Forgy responded to some of this discussion, saying that the cost of option 1 included money to make repairs to the bridge surface so that it would be safe.
Marty Neitzel then asked if she should put option 1 on the agenda, but Bacon objected. She said her preference was option 6 but without the planters.
Option 6 would remove the bridge and place the heavy planters at the edges to stop traffic. Bacon said the idea of spending $10,000 on such planters was, to her, ridiculous. David Armbrust said he agreed with Bacon.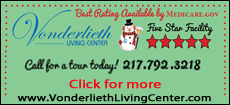 Anderson countered that something would have to go there, and the discussion moved to putting up a guardrail with a reflective sign, or it was suggested two posts with a cross post and a reflective sign or a red triangle, which according to street superintendent Tracy Jackson could be done for under $400.
Bacon said she liked that idea better, but Jackson also suggested something made of wrought iron that might be more decorative. Forgy said, though, that whatever they put in would have to be sturdy enough to stop a vehicle, so as to prevent someone from driving off into the creek. He also added a berm to the list of suggestions.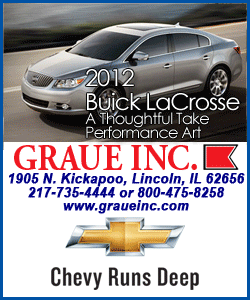 Armbrust addressed what was done at the hospital with just a couple of posts and a sign and said that was intended to stop traffic from going into the ditch. He said he just didn't see putting money into this, but Anderson countered by saying: "Then carrying that theme further, why take it out?"
Neitzel, still looking for a motion for the agenda, then asked if they could go with option 1 but take away the planters and add a guardrail.
Tom O'Donohue then said there were several questions in play: First, should they keep the bridge or do away with it? Second, was there a real concern for the aesthetics? And finally, was there a need for a cul-de-sac?
O'Donohue said it seemed the cul-de-sac was not needed, but Snyder said that without it people were left to turn around in residents' driveways.
Anderson countered that had been going on for two years now anyway.
Anderson continued with the analysis of the options, saying it looked like option 1 and option 6 were really the only choices. She reminded the council that when this topic first came up for discussion quite some time ago, the estimated cost topped $300,000. They worked to bring the cost down to $100,000, and now they had a plan that would bring the cost down to $20,000.
She asked the council: "Why are we worried about this? If we are going to all the effort to plant flowers and make things look nice, I don't know why when we looked at this from starting out as a $300,000 project down to a $100,000 project, and now we're down to $20,000 to $30,000 project, that we shouldn't invest a little bit in the way our city looks. Throwing up a guardrail, whether it is on Oglesby, or Woodlawn, or Fifth Street, or it's on First Street -- I think we're foolish to do that when we're trying to make things look decent."
She continued: "We have already cut back on this enormously. I don't think that we have to get so cheap that it has to be ugly."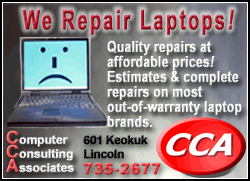 Snyder then brought the discussion to a close, saying: "We've talked about Oglesby for a long time." He concluded that the motion should be option 1 and that the language could say "with decorative restraint" rather than being specific.
The motion will be on the Monday night agenda, with expectation of a vote. The city council does have the right to table any item on the agenda they feel they are not ready to deliver a decision on.
[By NILA SMITH]
Past related articles