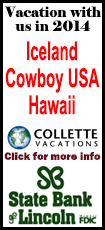 Marciariello searches the country for interesting people whose professions will provide fascinating glimpses into areas of expertise that we may not encounter here in central Illinois. This year is no exception.

The programs will present not only members of the arts, an area that Marciariello knows well from her career directing orchestras and arts organizations in the U.S. and Europe, but will also include people in unique professions.

Behind the Scenes kicks off on Oct. 25 with a visit to Atlanta by a representative of the world-renowned St. Louis Zoo, who will discuss their baby animal program and how it is managed. No animals will be brought because of the distance, but animal care, mating and management of the program will be topics of discussion.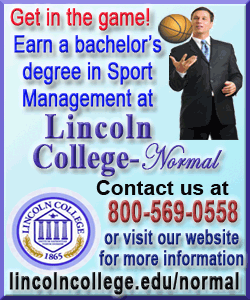 On Nov. 22, Marciariello is bringing Dudley Cocke to Atlanta. Cocke is nationally known for his Roadside Theater program, where he enlists members of a community to participate in a production that he directs. While he has staged productions in large cities like Brooklyn and New Orleans, he specializes in bringing theater to rural America, with a theme of social activism.
Bob Lupone will travel to Atlanta on Jan. 10, 2014. A dancer and actor, Lupone is the brother of actress Patti Lupone. He has starred on stage and television, appearing in the original production of "A Chorus Line" on Broadway and in "Jesus Christ Superstar." His television credits include the popular crime drama "The Sopranos," where he had a recurring role, and "Sex in the City."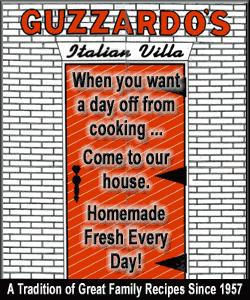 Marciariello is offering a change of pace from the arts world on Jan. 31. Ryan Aper, a Lincoln High School graduate and Major League Baseball draftee, will be interviewed about what his experiences have been breaking into professional sports. Aper holds several records set during his time at Lincoln High and Lincoln Land Community College. He was drafted by the Miami Marlins.
Valentine's Day, Feb. 14, will be a special evening as the Atlanta Country Club will be turned into a cabaret when Brian Davis travels to town to entertain. Davis is a Peoria-area singer and songwriter.
All of the Behind the Scenes programs will be at the Atlanta Country Club. The evenings begin at 6:30 with a wine and cheese reception, and the program commences at 7. The cost is $10 per show, or $9 when a person books four or more programs.
Check the Atlanta Public Library website, www.apldinfo.org, for further details. The Behind the Scenes information is listed under "Programs & Services > Programs for Adults," or click here. The library phone number is 217-648-2112.
[By CURT FOX]
Reviews from last season
Article related to upcoming season