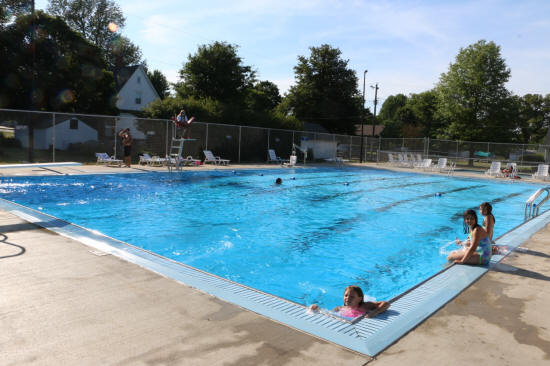 Free swimming at the Mount Pulaski Pool will be offered this weekend beginning Friday at 1 p.m. and ending 5 p.m. Sunday.

Be sure to register for a free pool pass!

Fred and Pat Lipp of Mount Pulaski generously donated two individual passes for this season. Please enter your name in the drawing this weekend.
Photo by Teena Lowery (click on image for larger version)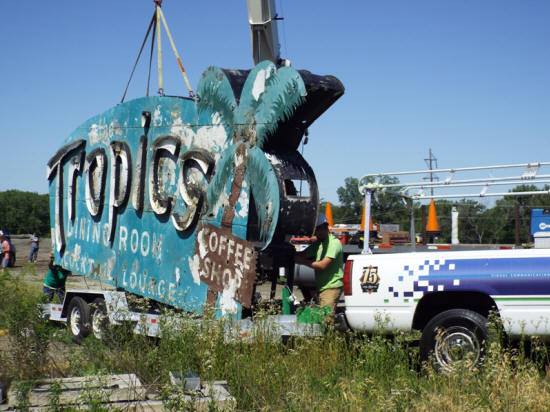 On Tuesday morning a crew from Ace Sign Company in Springfield arrived in Lincoln to collect the Tropics sign and take it back to Springfield to begin the restoration. The schedule for the Route 66 iconic sign includes having restoration completed by the end of the year and installed early in 2018 in its new location at the Lincoln McDonald's.
Photos by Nila Smith (click on image for larger version)