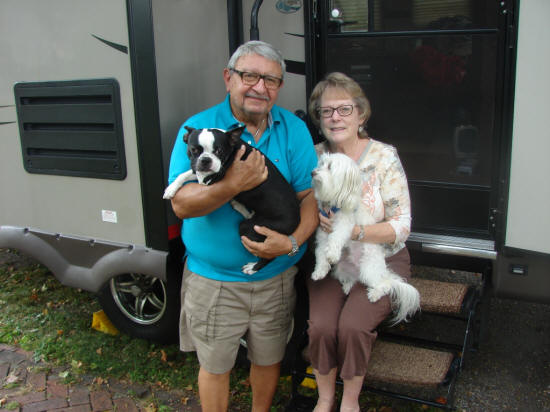 When we see stories of tragedies in other parts of the country, our hearts go out to the victims. But sometimes, we assume that while we feel bad, the tragedy doesn't have a lot of impact on us locally.

When Hurricane Harvey hit Texas, we found out that at least one person in Lincoln had friends and loved ones in harm's way.

And now, we find Steve Cina, Joanne Criswell, and their beloved pets Murphy the Boston Terrier and Casey the White Maltese have taken refuge with family in Lincoln, escaping Hurricane Irma.

Knowing that our local community had ties to both of these regions, gives credence to the saying "It's a small world."
Photo by Curtis Fox (Click on image for larger version)