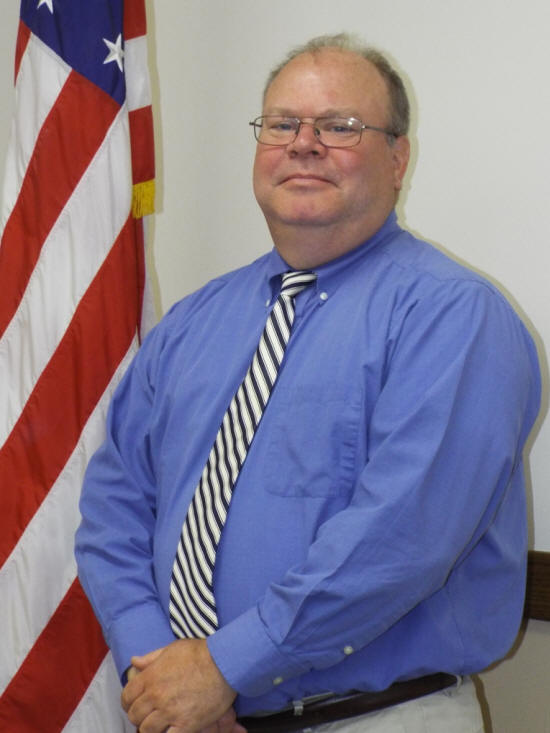 On Tuesday evening, the Lincoln City
Council welcomed Robert (Bob)
Mahrt as the Interim CityAdministrator.
Mahrt has spent his career serving
city government, most recently in an
administrative capacity with the
city of Monticello. Mahrt is coming
to the city through GovTemps USA,
and has a three month contract with
the city of Lincoln for the administrative
position. His office is located on the
ground floor of City Hall, in the area
that was formerly the Building and
Safety Office. The Building and Safety
Office is now located at the city's new
Municipal Services building on Limit
Street.
Photo by Nila Smith
(Click on image for larger version)