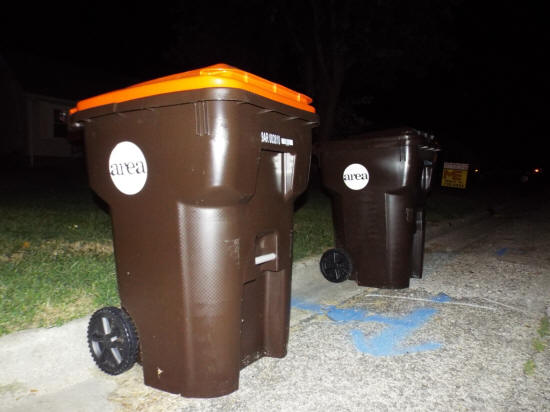 At the next meeting of the Lincoln City Council, to be held as a voting session on Tuesday, September 4th, aldermen will be asked to vote to approve returning the billing of residential trash services to Area Disposal. Area Disposal was on hand at this week's Committee of the Whole to voice they are willing to take the trash billing back, and will return to quarterly billing starting in October if the city votes accordingly. Alderman Tracy Welch said this was the best solution in order to relieve some of the pressure on the City Clerk's Office. City Clerk Peggy Bateman said the September billing will still be for sewerage and trash and will go out five days late, as she will wait to see how the council votes. If the council approves the change, a letter of explanation will go out in the September billing on September 5th. Bateman said because the city would delay the billing, it will also push the payment due date back from the 20th of the month to the 25th ONE TIME ONLY for September.

Photo by Nila Smith (Click on image for larger version)
| | |
| --- | --- |
| | And now for the rest of the story. On Tuesday LDN shared that Goody's in Lincoln will be closing. In today's edition is an announcement that Gordmans is coming to town. The two retail businesses are sister-branches both owned by the Stage Family of Stores. So, Goody's will be closing and Gordmans will be opening in the same location. The goal of the company is to hold a grand opening on November 1st. |
According to Kristen Whitman, Public Relations Liaison for Stage, the Goody's employees will have the opportunity to accept positions at the new Gordmans. Gordmans. There are also plans to hire a number of new people. Information regarding how to apply as well as an upcoming job fair is in today's edition of Lincoln Daily News.

Photos from LDN Archives and supplied by Gordmans (Click on image for larger version)