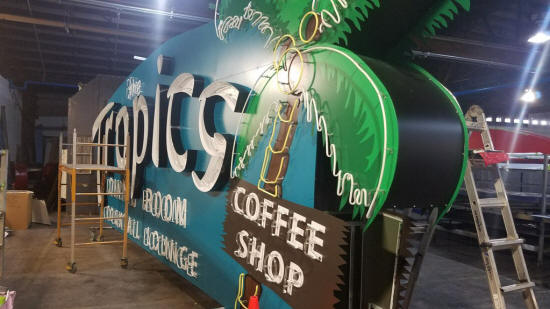 On Sunday, June 24th, the long-awaited lighting of the restored Tropics sign will occur in the north parking lot of the Lincoln McDonald's on Hickox Drive in Lincoln.

After three years of hard work raising money for the restoration and then going through the process of restoration, the sign will return to the community in beautiful condition.

There will be an official relighting ceremony on Sunday evening and a reception at the Lincoln McDonald's. The public is invited to attend. The reception will start at 7:15 p.m. with the lighting of the sign taking place at 8:15 p.m.

Photo from LDN archives (Click on image for larger version)