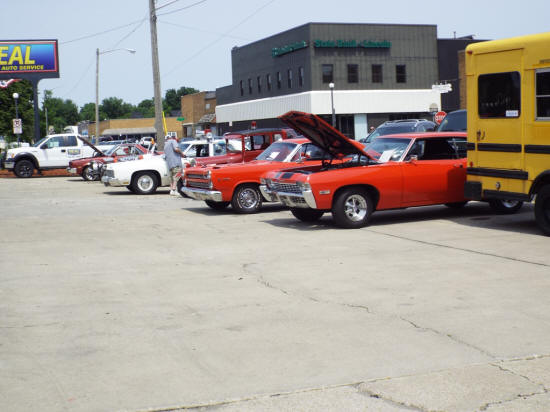 On Saturday afternoon, Neal Tire store manager Kenny Biehl took advantage of the crowds attending the Lincoln Pigs and Swigs Festival to launch a new event at his store on Broadway Street in Lincoln.

The Neal Tire Car Show was an open show with a wide variety of vehicle types coming together to spend an afternoon sharing their vehicles with the public and also spending time together with old friends and new sharing a common interest.

Biehl had said that the parking lot at the tire and auto repair shop had room for 50 vehicles, but he would be happy if 25 to 30 would show for the first-time event.

The show officially started at 2 p.m. and it appeared that there would be no problem with the hoped for 25-30 cars.

Photo by Nila Smith (Click on image for larger version)