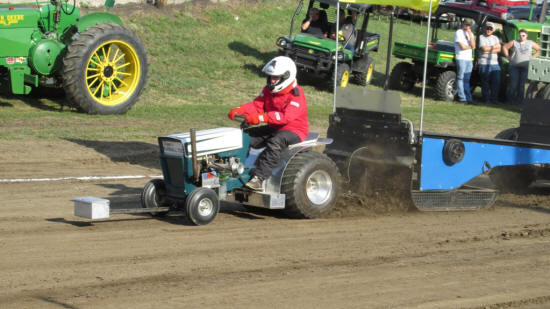 Thursday, the roar of engines could be heard as the Logan County Fair held the tractor pulls, a popular part of fair tradition since 1966. The tractor pulls opened with garden tractors like this one pulling a sled filled with several thousand pounds of weights and trying to pass the 300 feet mark.
Photo by Derek Hurley (Click on Image to enlarge)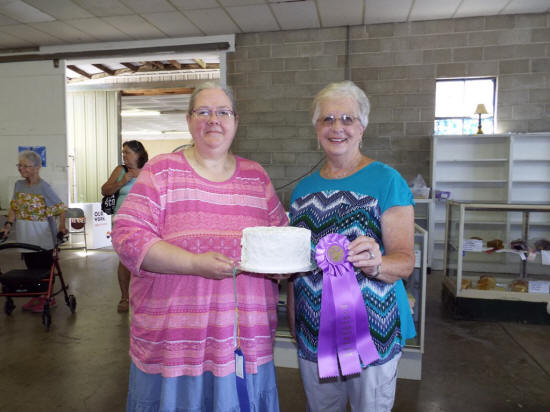 On Friday morning Carlene Carter was awarded the Best of Show award for her White Butter with White Frosting Cake in the Culinary judging at the Logan County Fair.

Carter will prepare the same recipe this Sunday for the annual Cake Classic.

Carter was presented with her large purple ribbon by Culinary Superintendent Janet Estill.
Photo by Nila Smith (Click on Image to enlarge)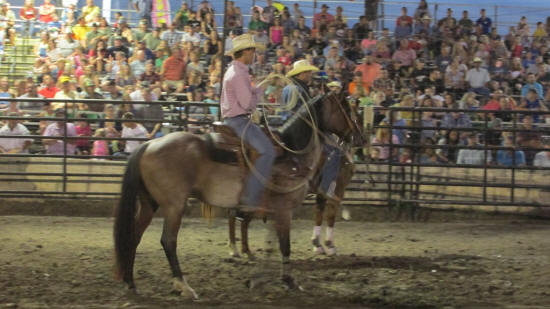 The grandstand was full Friday night as fairgoers came to see a rodeo with several national champions participating in events that included team roping, tie down roping, bareback riding, barrel racing and bull riding.
Photo by Derek Hurley (Click on Image to enlarge)