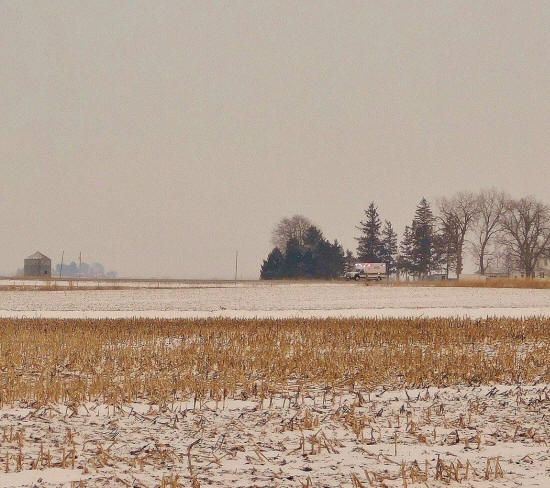 On Thursday afternoon after a several hour long standoff on Interstate 55 just north of Lincoln, Illinois State Police apprehended Floyd Brown. On Thursday morning Brown shot a McHenry County Deputy who was attempting to serve an arrest warrant. Deputy Jacob Keltner had passed away midafternoon from his injuries.

The Logan County Sheriff's office as well as Lincoln Police officers assisted in securing the scene after Brown's vehicle crashed into a deep ditch near Krueger Elevator.

After he was apprehended and in ISP custody, Brown was transported to an area hospital for injuries. He will be turned over to the Federal Bureau of Investigation.
Photo by Jan Youngquist (Click on Image to enlarge)
The radio play-by-play duo of Nik Jackson (right) and Adam Hoffman (left) have been recognized as the best in the nation among college radio broadcasters. The two Lincoln College students took the honor of "Best Men's Basketball Play-by-Play" at the 79th annual Intercollegiate Broadcasting System Conference on Saturday, March 2, in New York City.
Photo by Mark Gordon (Click on Image to enlarge)