IT'S TIME TO SPRING FORWARD!
SET YOUR CLOCKS UP ONE HOUR
BEFORE YOU GO TO BED TONIGHT!
ALSO, TIME TO CHECK THOSE SMOKE DETECTORS
AND CHANGE THOSE BATTERIES!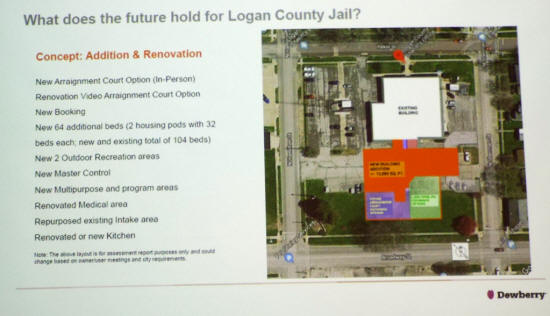 On Thursday morning, before the standoff began on Interstate 55, Logan County Sheriff Mark Landers hosted a media conference to explain the need for the proposed half-cent sales tax for Logan County. The tax which is being titled as a Safety Tax will fund a project to provide modernization and increased square footage to the current Logan County Safety Complex, specifically for the Logan County Jail.
Photo by Nila Smith (Click on Image to enlarge)