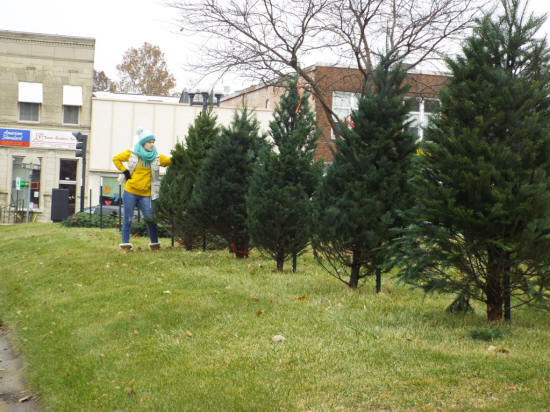 On Saturday, the Land of Lincoln CEO students spent their morning helping to construct the Winter Wonderland on the Logan County Courthouse lawn in Lincoln.

Students and facilitator Britta Langley came to help set up the 40 or more Christmas trees that will be decorated and lit for the holiday season.

Each tree is sponsored by a business, entity, or organization and will be decorated by those individual sponsors. All decorations are to be completed before the official lighting ceremony this coming Friday at 5:30 p.m.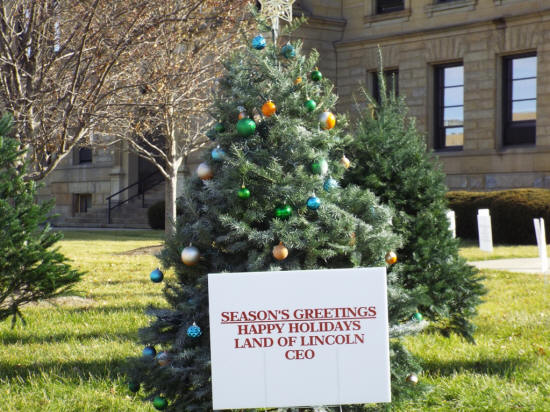 Before leaving on Saturday, the LLCEO group decorated their tree located on the southeast corner of the square.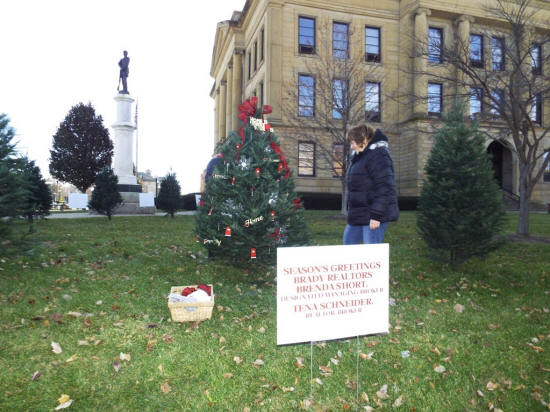 On Sunday morning, the lovely ladies of Brady Realtors were already on hand and became tree number two to be decorated for the holiday season.

LLCEO students who helped with the set up of trees included Grace Frye, Bayleigh Gillum, Eli Hewitt, Annagrace Keller, Chase Mayberry, Josh Wright, Teagan Wyss and Mia Young.
Photos by Nila Smith (Click on image to enlarge)