Marcia Cook of Lincoln is pleased to announce the opening of her new holistic wellness center - Moksha Center. Cook, along with Deiy Shuff, Joyce Leisman, and Tara Drake will offer a wide variety of services with the vision to "bring together like-minded people for a wellness journey, and to offer an environment that promotes self-discovery, healing and connection."

The business is located at 517 N. Sangamon Street in Lincoln and share space with artist/sculptor Jason Hoffman.

Learn more in today's edition of Lincoln Daily News.
Photo provided by Marcia Cook
[click on picture for larger image]
---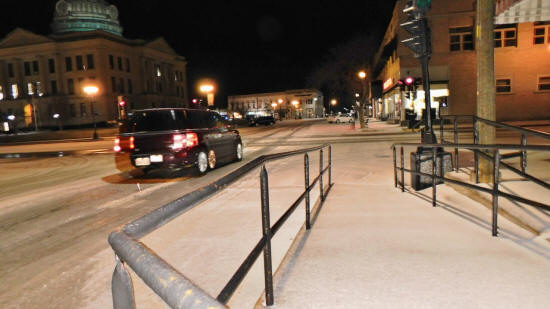 A
fter nightfall on Friday evening, streets in Lincoln were beginning to get slippery with the onset of freezing rain, sleet and dropping temperatures. For Saturday, the prediction is rain later which will help get rid of what is on the streets, but the prediction of quite a bit of rain could lead to freezing Saturday night and slippery conditions once again.
Photo Jan Youngquist
[click on picture for larger image]
Local
Second Quarter
and/or First Semester Honor Rolls
---
WEATHER:
Rain on Saturday with bitter cold to follow, freezing wet surfaces
https://forecast.weather.gov/wwamap/wwatxtget.php?cwa=ilx&wwa=hazardous%20weather%20outlook
Graphical depictions: https://www.weather.gov/ilx/weatherstory
Rain Rest of Morning
Central Illinois Forecast: Turning Colder and Windy this Weekend

| | |
| --- | --- |
| | Opinions & editorials |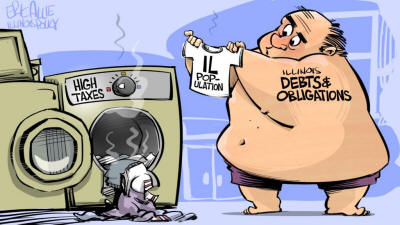 Eric Allie - Illinois Policy Institute [click for larger image]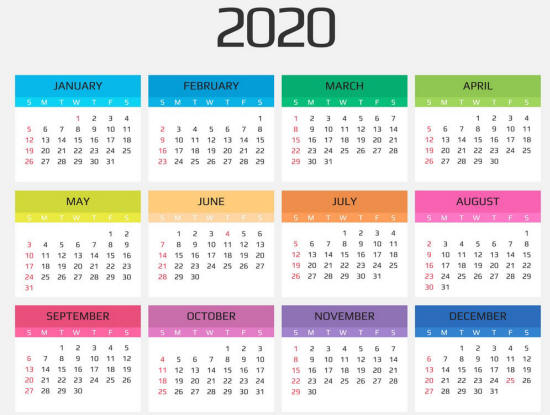 Click to enlarge
Saturday
Sunday
Monday
Public Meetings and announcements:

---
Upcoming
Civic Events
click on buttons for
additional information











---
CLASSIFIED ADS

Auctions

(3 Ads)
(6 Ads)


Employment
(8 Ads)

Garage Sales
(--)

Legal Notices
(--)

(--)


Misc. for Sale
(1 Ad)

Pets/Animals
(--)


(4 Ads)
(4 Ads)

Services
(1 Ad)

Businesses & Franchises for Sale
(--)
| | |
| --- | --- |
| A collection of LDN's finest periodical projects | |
Contact Us:

Lincoln Daily News

601 Keokuk St.

Lincoln, IL 62656

News:
217-737-3613
ldneditor@lincolndailynews.com

Advertising:
217-737-7418
ads@lincolndailynews.com

Locally owned and operated since 2000. LDN is an independent news organization and is not associated with any other local, national or international news organizations.

All rights reserved. Copyright 2020, Lincoln Daily News