For the latest news, press your refresh key (F5)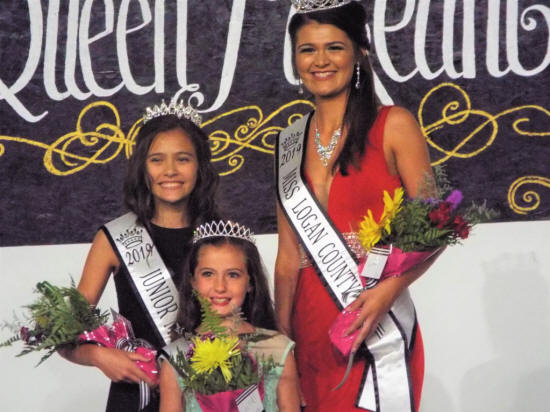 The reign of the 2019 Logan County Fair Royalty is approaching its year-end. Thanks so much to these three lovely young ladies - Queen Skye Kretzinger, Junior Miss Anna Kindred and Little Miss Jolie Grisham for a job very well done.

With no fair this year, some have wondered what would happen with the royal court this year. This week the answer was announced. There will be a fair queen pageant with limited attendance on Sunday, August 9th.

Read more about how this will all work in today's edition of Lincoln Daily News.
Photo from LDN archives (Click on image to enlarge)