For the latest news, press your refresh key (F5)

Do you have heart? A lot of folks do! We are seeing these hearts in random locations throughout Lincoln and wanted to share. Our favorite is the top picture here because they are not just hearts; they show heartfelt appreciation for those on the front lines.

The center Heart says, "Thank you!" Then the hearts surrounding it name people for which the folks inside are thankful for - emergency workers, food providers, delivery drivers, mail carriers, the health department, medical workers, and law enforcement.

A very good point to remember, they do their jobs because their jobs contribute to the well being of the rest of us.

What an inspiration, and we are sure that those front line people appreciate the sentiment!
Photo by Karen Hargis & Nila Smith [click on picture for larger image]
Local
---
SATURDAY EVENING COVID-19 UPDATES
---
COMMUNITY: WE'RE IN THIS TOGETHER!

Eileen Mullins


Ethan Hoinacki


Kathie & Jim Williams

Downtown businesses look forward to seeing you all again very soon!

In February, the Lincoln Downtown Express business group began wearing their "I [heart = love] Downtown Lincoln" t-shirts on Fridays. It was a way to show the community that they love where they work and do business and are striving to keep the downtown area strong.

Now ending our first ordered "stay home" week, many of those downtown business doors are locked, but orders can still be filled by call in.

All the owners and workers still have great heart for our city and are missing having their stores open and seeing customers.

Several took pictures on Friday wearing their shirts to remind everyone that they have a great deal of hope for the future and are looking forward to the day customers can come in again.

Eileen Mullins at Sir Renna Tea had to close her gift shop and tea room, but if you are hankerin' for a bubble tea or one her excellent chicken salad sandwiches, give her a call and she'll meet you at the front door with your order in hand.

The same is true with Ethan Hoinacki at Guest House. Those who can't live without his unique brews don't have to. Call in your order, and he will meet you at the door.

Jim and Kathie Williams at Small Town Creations are closed. They have been working on some sprucing up at the shop in the middle room, and Kathie is going in on a regular basis to check on things and do some work. Give her a call if you need some beans to brew at home. She'll make it happen.

In the meantime, she has a message for all of us. "Small Town Creations misses everyone and can't wait to see you soon! Hope isn't canceled!! We WILL be back!!"
Today's Devotional

A PLACE OF REFUGE
By Pastor Zoila Marty
First United Methodist Mt. Pulaski, Chestnut, & Latham
COVID-19 RELATED NEWS, CHANGES, CANCELLATIONS & INFORMATION
NEW TODAY
---
SATURDAY EVENING COVID-19 UPDATES
---
STATE & FEDERAL NEWS
LOCAL IMPACT
---- INFORMATION ----
Coronavirus Prevention and Control
What every American and community can do now to decrease the spread of the coronavirus - CDC

| | |
| --- | --- |
| | Opinions & editorials |
WHAT POWERS DOES PRITZKER HAVE IN AN EMERGENCY? AND WHAT HAS HE ORDERED SO FAR? Illinois Policy Institute
[click for larger image]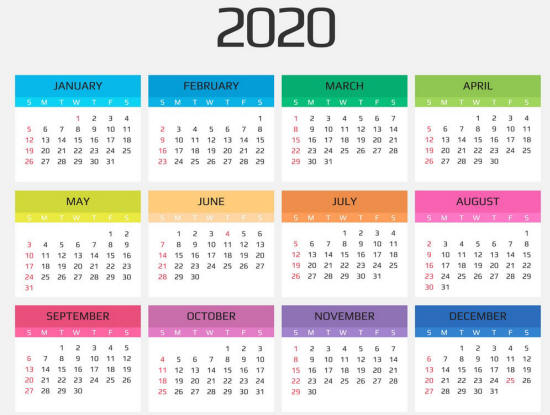 Click to enlarge

ALL COMMUNITY GATHERINGS SHOULD BE CANCELED IN ACCORDANCE WITH THE ILLINOIS "STAY AT HOME" ORDER.

IF YOU ARE IN DOUBT ABOUT AN ACTIVITY YOU ANTICIPATED ATTENDING, PLEASE CONTACT THE ORGANIZERS FOR CLARIFICATION

Sunday

Public Meetings and announcements: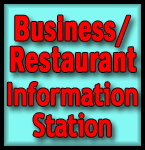 ---
Upcoming
Civic Events
click on buttons for
additional information












---
CLASSIFIED ADS

Auctions

(1 Ad)
(6 Ads)


Employment
(10 Ads)

Garage Sales
(--)

Legal Notices
(1)

(--)


Misc. for Sale
(1 Ad)

Pets/Animals
(--)


(4 Ads)
(3 Ads)

Services
(1 Ad)

Businesses & Franchises for Sale
(--)
| | |
| --- | --- |
| A collection of LDN's finest periodical projects | |
Community: We're in this together!
COVID-19
STATE & FEDERAL NEWS
LOCAL IMPACT
Contact Us:

Lincoln Daily News

601 Keokuk St.

Lincoln, IL 62656

News:
217-737-3613
ldneditor@lincolndailynews.com

Advertising:
217-737-7418
ads@lincolndailynews.com

Locally owned and operated since 2000. LDN is an independent news organization and is not associated with any other local, national or international news organizations.

All rights reserved. Copyright 2020, Lincoln Daily News