For the latest news, press your refresh key (F5)
On Saturday state health officials announced 168 new cases of coronavirus and on Sunday another 296 cases were added. The total cases of coronavirus in Illinois have now exceeded 1,000 at 1,049.

The good news is that none of these cases are in Logan County. According to the county dashboard, the eight tests that have been performed in Logan County have been negative.

Illinois government officials are aiming for a "flattened curve" and when the trend shifts to fewer daily cases added than the day prior. The new stay-at-home order is expected slow transmission and help sustain health resources to care for the ill.
Photo from IDPH [click on picture for larger image]
Local
COVID-19 RELATED NEWS, CHANGES, CANCELLATIONS & INFORMATION
NEW TODAY
STATE & FEDERAL NEWS
LOCAL IMPACT
Logan County governmental offices are open
Some with limited staff and/or visitor restrictions
Phone numbers for each office included in this release

Joint Statement: U.S. Attorney John C. Milhiser, FBI Special Agent in Charge Sean M. Cox
Urge Public to Report Suspected COVID-19 Fraud
Report suspected fraud to local authorities

The Humane Society of Logan County is entrusted with the care and well-being of several animals. Because these animals do deserve loving care and and attention, volunteers are still spending time at the shelter. Anyone who is interested in adopting a pet, should call the shelter at 217-737-4042 on Tuesday, Thursday or Friday between noon and 5 p.m. Visit the HSLC website to see the adoptable animals availalbe now - https://hslclincoln.org/ hslc-adoptable-pets/
---- CHANGES AND CANCELLATIONS ----
Be sure to check for cancellations list before heading out to any sports, entertainment or large venue. We're all working to prevent the spread of this contagious illness that hits persons with poor heart and lung health, and older people hardest.
---- INFORMATION ----
Coronavirus Prevention and Control
What every American and community can do now to decrease the spread of the coronavirus - CDC
| | |
| --- | --- |
| | Opinions & editorials |
BILL WOULD ALLOW LICENSED, OUT-OF-STATE NURSES TO SERVE ILLINOIS PATIENTS
Illinois Policy Institute
Eric Allie - Illinois Policy Institute [click for larger image]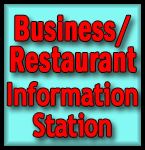 ---
Upcoming
Civic Events
click on buttons for
additional information











---
CLASSIFIED ADS

Auctions

(2 Ads)
(6 Ads)


Employment
(11 Ads)

Garage Sales
(--)

Legal Notices
(--)

(--)


Misc. for Sale
(2 Ads)

Pets/Animals
(--)


(4 Ads)
(3 Ads)

Services
(1 Ad)

Businesses & Franchises for Sale
(--)
| | |
| --- | --- |
| A collection of LDN's finest periodical projects | |
COVID-19
STATE & FEDERAL NEWS
LOCAL IMPACT
Contact Us:

Lincoln Daily News

601 Keokuk St.

Lincoln, IL 62656

News:
217-737-3613
ldneditor@lincolndailynews.com

Advertising:
217-737-7418
ads@lincolndailynews.com

Locally owned and operated since 2000. LDN is an independent news organization and is not associated with any other local, national or international news organizations.

All rights reserved. Copyright 2020, Lincoln Daily News