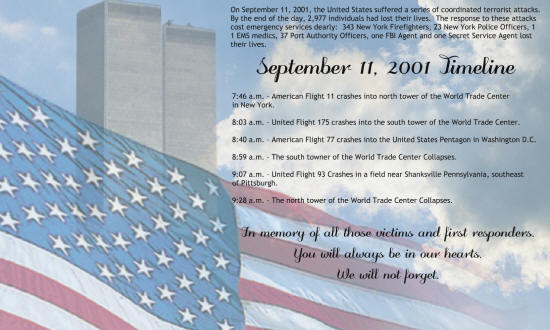 Today's edition will include a recap of activities commemorating the 20th Anniversary of September 11, 2001.

LDN will also revisit some of its original coverage on September 11, 2001, and the days following.
Photo from LDN archives (Click on image to enlarge)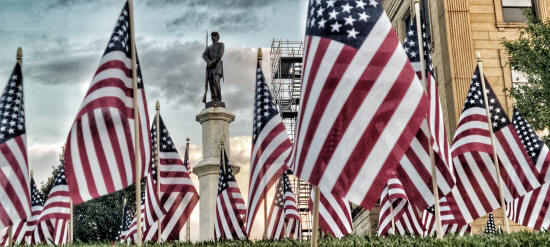 Thank you to Michelle Robinson for this picture of the Logan County Courthouse lawn adorned with 2,977 flags to commemorate the lives lost in that horrific act of terrorism.
Photo by Michelle Robinson (Click on image to enlarge)
On a pleasant Friday evening, three precious young women and one charming young man competed for the title of princess and prince at the 2021 Atlanta Fall Festival. After the judges made their decision, Lincoln Craig was crowned prince and Oaklynn Jason was crowned princess.
Photo by Angela Reiners (Click on image to enlarge)