Review by Linda Harmon
Sixteen-year-old Maggie Cruz leaves Los Angeles in her Volkswagen Beetle, which she calls The Bluebird. She is headed for her grandfather's house in the little town of Twisted Creek. The town is several hours north of Los Angeles and in the mountains. The problem is that no one knows she left town, not even her mother.
It is April and Maggie is on spring break. Her mother and stepfather are away on business. She left her mother a note explaining everything and hopes that she will understand.
Maggie is having trouble with the death of her father three months before. It was bad enough when her parents divorced and she saw her father on only weekends, but now he is gone. Her mother and stepfather Jace travel a lot, and she gets very lonely. She hates the condo that they bought in downtown Los Angeles. She just doesn't feel like she is a part of a family anymore. She is hoping to recapture that feeling at her grandfather's house.
A few hours into the trip Maggie notices that Bluebird is low on gas. She is afraid that she will run out before she finds a station. Not many businesses are in that part of the countryside, but she finally comes to a small station. The station attendant is very curious about a young girl traveling alone and asks where she is headed. When she tells him that she is going to Twisted Creek, he tells her that it is nowhere for a young person like her to be going. The man's comment bothers her, and for the first time she wonders if she is doing the wrong thing by going to her grandfather's.
[to top of second column in this review]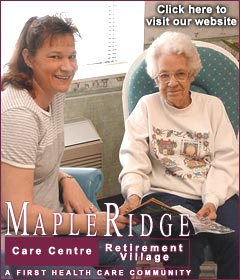 Maggie's grandfather is surprised and glad to see her but insists that she give her mother a call. It is at this point that she finds out the bank owns the only two phones in town. She asks her grandfather to talk to her mother about her staying in Twisted Creek. Her mother's work is going to keep her from home longer than she anticipated, so she agrees to let Maggie finish the school year in Twisted Creek.
The high school is not at all what Maggie expects. A headmaster named Mr. Wagner runs the school, and he is very stern. There are only six other students in her junior class, no cafeteria, no soda or vending machines, no coed sports, and the Bremmers run the school too.
She becomes friends with the teens in her class and finds out that they are not happy with the lack of modernization in Twisted Creek. In fact, they are organizing an effort to confront the Bremmers and ask for changes. Maggie resists this at first because she fears that Twisted Creek will loose its simplicity and become what she left behind, but an accident involving the sister of a friend changes her mind.
An interesting subplot is Maggie's relationship with the elderly sisters of Mr. Bremmer. She learns that you can't judge people by their looks or the family they come from. This relationship helps Maggie to face things about herself and her expectations of others.
This is a sweet story and will appeal to teens. Some of the themes addressed in the story are dealing with divorce, the death of a parent, teenage peer groups, relationships with grandparents and change.
For more information about this and other books, visit the library at 725 Pekin St. or call (217) 732-8878.
[Linda Harmon, Lincoln Public Library District]