The televised Missouri Valley Conference match will have a 6 p.m. starting time and was rescheduled from the previous night.
Either the Panthers or the Redbirds have won or shared each of the last 19 conference titles and they rank No. 1 and No. 2 in all-time conference match victories, so it's easy to see how CSTV made its choice. The Panthers will have a second appearance Nov. 2 when UNI plays at Nebraska.
Illinois State coach Sharon Dingman believes CSTV's selection of the matchup says plenty about Illinois State and Northern Iowa volleyball.
"It's a reflection of the rivalry we have with Northern Iowa and the strength and tradition of both programs that we have merited a national 'game of the week' appearance," said Dingman. "We also think it's a great opportunity to showcase the strength of the Missouri Valley Conference, and we're proud to be able to represent our conference on national TV."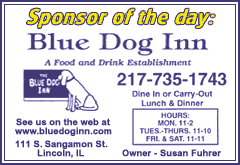 The American Volleyball Coaches Association is a presenting sponsor, and Dingman, an AVCA leader during her coaching career, sees the potential for CSTV and college volleyball growing together.
"A national broadcast game of the week is something the AVCA has worked toward for years," said Dingman. "We're pleased that it is happening now. Everyone saw how college basketball's popularity rose with the start and the growth of ESPN. CSTV and college volleyball could do the same thing."
The televised match on CSTV is another notch in Illinois State volleyball's substantial electronic media belt. The 'Birds will have more than a dozen matches broadcast live on AM 1230, WJBC, the flagship station of the Redbird Radio Network, and other matches webcast on wjbc.com.
[to top of second column in this article]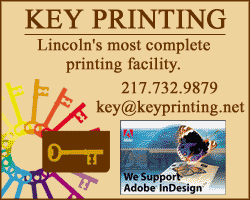 "Our relationship with WJBC is fantastic," said Dingman. "Our fans really appreciate the wonderful job they do. Their coverage of volleyball has been innovative."
The Redbirds began practice Aug. 6 and start the 2003 season at 7 p.m. Aug. 29 against intrastate rival Illinois at Redbird Arena in the opening round of the Barker GMC Classic. The tournament continues the next day with the 'Birds meeting former Redbird star player Jolene Jordan Hoover's Clemson team at noon and former NCAA champion Nebraska at 7 p.m.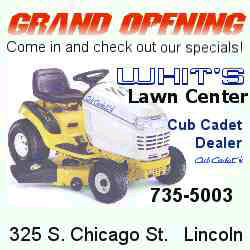 College Sports Television's
"Sunday Night Spike"
(All times Eastern)
Sept. 7 -- Florida at Stanford, 6 p.m.
Sept. 14 -- Pepperdine at Pacific, 6 p.m.
Sept. 21 -- Illinois State at Northern Iowa, 7 p.m.
Sept. 28 -- Hawai'i at Santa Clara, 4 p.m.
Oct. 5 -- Nevada at Hawai'i, 6 p.m.
Oct. 12 -- Sacramento State at Eastern Washington, 6 p.m.
Oct. 19 -- Texas at Kansas State, 6 p.m.
Oct. 26 -- Santa Clara at Pepperdine, 4 p.m.
Oct. 26 -- Utah at Colorado State, 6 p.m.
Nov. 2 -- Northern Iowa at Nebraska, 6 p.m.
Nov. 9 -- Miami (Fla.) at Notre Dame, 6 p.m.
Nov. 16 -- Best of "Sunday Night Spike," 6 p.m.
Nov. 23 -- WAC Tournament championship, 6 p.m.
[Illinois State Athletics news release]