ALMH, an affiliate of Memorial Health System, will be joined by as many as 300 other hospitals in the nationwide Hospital Quality Incentive Demonstration Project. The federal government's Centers for Medicare and Medicaid Services and Premier, a San Diego-based alliance specializing in patient care quality reporting and improvement, will conduct the project.
The other two hospitals in Memorial Health System, Memorial Medical Center in Springfield and St. Vincent Memorial Hospital at Taylorville, will also participate in the project to enhance quality and performance of U.S. hospitals.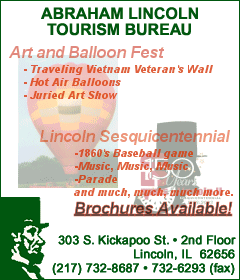 "This national study is a crucial, first step toward developing consistent quality standards that will translate into improved patient care," said Woody Hester, president and CEO of Abraham Lincoln Memorial Hospital. "It will be nice to be rewarded for the hard work that our entire staff does every day to make sure we are delivering consistent, high-quality care to everyone."
Participating hospitals that demonstrate superior care in heart bypass surgery, heart failure care, heart attack care, community-acquired pneumonia, and hip and knee replacements will be eligible for increased Medicare reimbursements of up to 2 percent. CMS will measure hospitals' performance on such measures as prescription of aspirin upon arrival for heart attack patients and the timely administration of antibiotics for pneumonia patients. Such measures are commonly accepted as being connected to improved patient outcomes.
Hospitals will be scored on quality measures related to each condition. Those in the top 10 percent for a given condition will be given a 2 percent bonus on their Medicare payments. Hospitals in the second 10 percent will be given a 1 percent bonus. Hospitals in the remaining portion of the top 50 percent will be recognized for their quality, but no Medicare reimbursement bonus will be given. Any hospital that fails to meet minimal improvement levels will be penalized as much as 2 percent in the program's third year.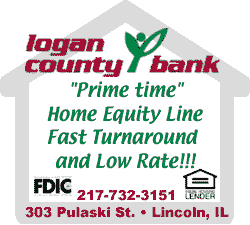 "For Abraham Lincoln Memorial Hospital, the incentive for superior performance could amount to $60,000 annually," said Dolan Dalpoas, ALMH's director of quality management. "While we value the monetary benefit that could result from participation in the project, the primary benefit is improved quality of life for our patients.
Premier will track participating hospitals' performance through its Perspective™ database, the most comprehensive clinical database in the nation. Data on quality of care at the participating hospitals will be published on the CMS site and made available to health care professionals and consumers.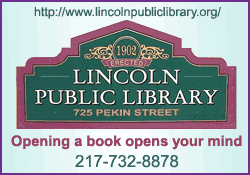 The Hospital Quality Incentive Demonstration Project is a pilot program. If successful, such a structure could become a permanent Medicare program and applied to all hospitals.
"Our participation in this project reflects the commitment we bring to our mission of helping to maintain, restore and improve the health of the people and communities we serve," Dalpoas said.
"ALMH is very proud to be on the leading edge of a new phase in the quality health care movement. It's exciting to take a very significant step forward to make quality count in American health care."
[ALMH news release]