Sobig virus hammers
Internet users

Send a link to a friend
[AUG. 21, 2003] Internet users are getting hammered by a second major virus/worm attack in a two-week period. The first attack from the W32/Blaster worm was supposed to deploy a payload which would cripple Microsoft's website, www.microsoft.com, where users could obtain patches for their systems to prevent the worm from taking over their systems. The hackers' expectations were not met, because the worm was thwarted by forward thinkers at every level of the computer industry who took preventative measures. The Blaster worm attacked systems with the Microsoft Windows XP, Windows 2000 and Windows NT operating systems.
The second attack started last Thursday. The W32/Sobig virus was released and to date is the most successful virus the computer industry has ever seen. It has compiled powerful characteristics from previous viruses that may make it the most dangerous virus yet to be released. These characteristics include the ability to "spoof" its origin (meaning that it lies about where it came from in order to prevent adequate detection and cleaning), the ability to automatically send virus-laden e-mails to all the recipients in your address book, and it spreads on the Internet and on network shares. It has added a new feature: This virus doesn't stop at the normal one-time sending to your address book. It sends again and again until it is eradicated from your system.
Users have experienced huge numbers of e-mail messages bearing the virus-laden attachment with subject lines which read, "Re: your application," or "Wicked Screensaver" or other subject lines.
[to top of second column in this article]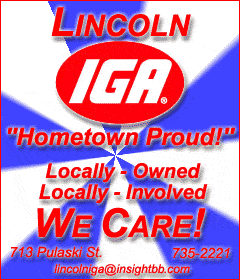 McAfee and Norton have elevated the Sobig virus to "high risk." For more specific details on this dangerous virus, please consult http://us.mcafee.com/virusInfo/
default.asp?id=helpCenter&hcName=sobig.
The timing of these two attacks is designed to coordinate with the return of college students and faculty to school, where they will fester in large numbers and spread like wildfire.
All Internet-connected and network-connected computers should be adequately protected with updated virus-protection software. All systems should be updated with the latest operating system security patches. All Internet-connected systems should be adequately firewalled or protected. Finally, an Internet virus/spam protection system such as Postini should be used to prevent initial e-mail infections.