Who wants to fly?

Send a link to a friend
[AUG. 15, 2003] Ever dream of flying? Ever wonder what it would be like to sit in the cockpit of a two- or four-seat plane and have a private pilot explain flight to you? If you have or are now thinking about how great that would be, Saturday, Aug. 23, is your day.
You can be a part of a program that is offering free flights to youth ages 8 through 17. The Heritage In Flight Museum at the Logan County Airport, in conjunction with the Experimental Aircraft Association Chapter 129, is hosting the Young Eagles event, the first ever at the Logan County Airport, and itís FREE.
The goal of the Young Eagles program is to give one million young people, an introductory airplane flight by the 100th anniversary of the Wright brothers' first powered flight on Dec. 17, 2003. These rides are provided through the generosity of more than 31,000 volunteer EAA pilots and members of other authorized aviation organizations.
Through the Young Eagles program, EAA hopes to inspire a new generation to explore the exciting world of aviation. To date, the program has given over 933,000 young people their introductory flight.
In addition to the Young Eagles event, the Heritage In Flight Museum will also have an open house. Lots of Heritage In Flight and EAA volunteers will be on hand to provide tours and share their passion for aviation through stories and information.
[to top of second column in this article]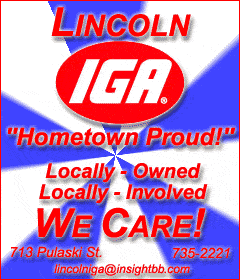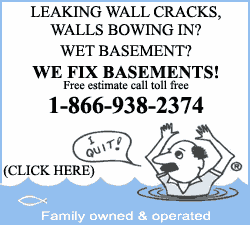 The HIF museum is staffed and funded by volunteer members. Several members will also have their personal aircraft on display.
Normal museum hours are 9 a.m. to 4 p.m. Wednesday through Sunday. For further information about the Heritage In Flight Museum and membership information, call (217) 732-3333.
Young Eagle flights will be offered between the hours of 10 a.m. and 3 p.m., weather permitting. Sign-up is at Heritage-in-Flight Museum. No preregistration is necessary.
A parent or guardian must accompany the Young Eagle to the event.
Further information on the Young Eagles program and the 100th anniversary of flight can be viewed at the following sites:
http://www.youngeagles.org/
1000ye/1005ye.asp
http://www.countdowntokittyhawk.com/
Heritage In Flight, Inc.
Logan County Airport
1351 Airport Road
Lincoln, IL 62656
(217) 732-3333