Dr. Eric E. Whitaker, state public health director, said the boy became ill Aug. 4 with a headache, fever, stiff neck and muscle aches but did not require hospital treatment and has recovered. Besides possible exposure to infected mosquitoes in Macoupin County, the boy had recently returned from a trip to Mexico before becoming ill.
Laboratory tests performed by the Illinois Department of Public Health were positive for the mosquito-borne disease, and the boy was diagnosed with West Nile fever, a less severe form of West Nile disease.
The state's first case, announced Aug. 19, was a 69-year-old man from Champaign County who has West Nile encephalitis and was hospitalized.
In 2002, Illinois led the nation in West Nile disease cases, with 884 and 66 deaths, including nine cases (no deaths) in Macoupin County. This year, three mosquito pools in Macoupin County have tested positive for West Nile virus.
Dr. Whitaker again urged people throughout Illinois to take some common-sense steps to protect themselves and their families from mosquito-borne disease:
--Whenever outdoors between dusk and dawn, wear shoes and socks, long pants, and a long-sleeved shirt. Loose-fitting, light colored clothing is best.
--When it is necessary to be outdoors, apply insect repellent as indicated on the repellent label. The more DEET a product contains, the longer the repellent can protect against mosquito bites. However, concentrations higher than 50 percent do not increase the length of protection. For most situations, 10 percent to 25 percent DEET is adequate. Apply repellents to clothes whenever possible. Apply sparingly to exposed skin if label permits. Consult a physician before using repellents on young children.
--Check residential screens, including porches and patios, for tears and other openings and repair, as necessary, to prevent mosquito entry.
--Eliminate stagnant water in bird baths, ponds, flowerpots, wading pools, old tires and any other receptacles in which mosquitoes might breed.
[to top of second column in this article]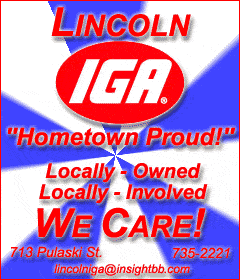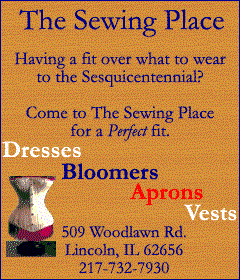 A total of 45 birds, 72 mosquito pools and two horses have tested positive for West Nile virus in 31 Illinois counties in 2003 since surveillance for the mosquito-transmitted virus began May 1.
West Nile virus activity has been detected in at least 42 states this year, and human cases have been reported in 30 states.
Dr. Whitaker said that, while there is reason for concern about the virus, few people will develop serious illness, even if bitten by an infected mosquito.
WNV is transmitted through the bite of a mosquito that has picked up the virus by feeding on an infected bird. Most people with the virus have no clinical symptoms of illness, but some may become ill three to 14 days after the bite of an infected mosquito.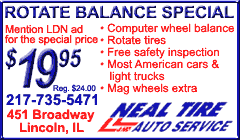 Dr. Whitaker said infections can be mild and include fever, headache and body aches or can be severe and marked by headache, high fever, neck stiffness, stupor, convulsions, muscle weakness, paralysis and, rarely, death. Serious West Nile virus illness is most often present in individuals 50 years of age or older.
Last year, more than 4,100 cases of West Nile disease and more than 280 deaths were recorded in the United States. The mosquito-borne disease was first confirmed in birds in Illinois in September 2001 and the state's first ever human case was reported in August 2002.
The culex or house mosquito, which can carry West Nile virus or the St. Louis encephalitis virus, breeds in warm, stagnant water and increases in numbers early in the summer.
Additional information about West Nile virus can be obtained via the state's West Nile virus hot line, 1 (866) 369-9710, or on the Web at http://www.idph.state.il.us/envhealth/wnv.htm.
[Illinois Department of Public Health news release]