Maureen Dorgan Douglas will play harp at 2 p.m., and Pat Miller with her guitar will provide Christmas music and some singalong time at 3 p.m. Both are gifted local musicians.
The open house is planned to welcome village residents and out-of-towners alike to view the Knapp Library and Museum at 101 S. Clinton in Middletown. The museum opened June 23, 2002, and the library opened July 1, 2003.
On display for the first time will be a donated piece from the wing of the original Vin Fiz airplane, the first plane ever to fly across the United States. The Vin Fiz ran out of fuel and landed in Hinck's pasture at Middletown on Oct. 9, 1911, putting the community on the map of the historic flight. The pilot, Cal Rodgers, had begun his transcontinental journey in New Jersey and finished the flight in California in 72 days.
[to top of second column in this article]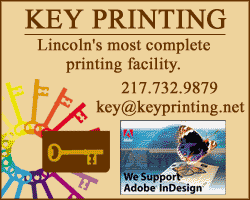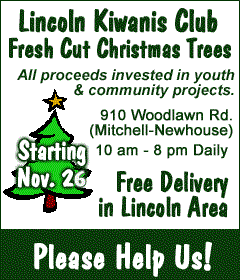 On Oct. 6, 1986, Jim Lloyd of New York re-created the original flight, retracing the same route. When he landed in Middletown, he and his entourage were feted at the school and church.
In the summer of 2002, Lloyd flew his own modern plane at his own expense to visit Middletown during the "Yesterday's Tomorrows" exhibit sponsored by the Smithsonian Institute and co-sponsored by the Illinois Humanities Council. The unique display he brought with him includes a photo of the original Vin Fiz.
Visitors can view the display at the Christmas open house. Refreshments will be provided. The facility is handicapped-accessible.
[News release]