Swine Odor Control Proving Center evaluates processes and practices

Send a link to a friend
[DEC. 11, 2003] URBANA -- Several processes and practices aimed at reducing swine odor and enhancing manure management were evaluated in a University of Illinois project, the Illinois Swine Odor Control Proving Center. The research was led by Yuanhui Zhang, a professor of bioenvironmental engineering in the Department of Agricultural and Biological Engineering.
This research was funded by the state of Illinois through the Illinois Council on Food and Agricultural Research. The work was part of a $6 million project on swine odor and waste management. Reports from several studies in the C-FAR initiative will be presented Dec. 11-12 at the University of Illinois Pork Industry Conference in Champaign. People interested in attending or getting more information should contact Gilbert Hollis at (217) 333-0013 or hollisg@uiuc.edu.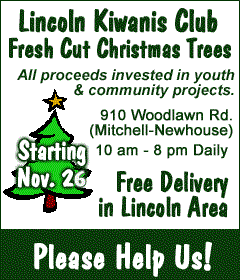 "We carried out several projects in connection with the proving center," Zhang explained. "These included evaluation of cleaning methods, a wet scrubber, methods for reducing ammonia emissions and waste lagoon covers." One project sought to optimize operating conditions for a process that treats liquid manure at high pressure and high temperature to produce oil and a charlike solid, both low-odor products.
"We demonstrated that the process has a high conversion efficiency and potential for further development into commercial products," said Zhang.
Zhang also looked at two types of covers for waste lagoons. A positive pressure cover, which is inflated over the lagoon, was effective at reducing emissions but proved difficult to construct and maintain.
[to top of second column in this article]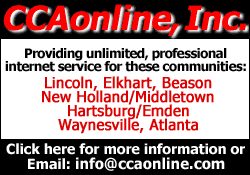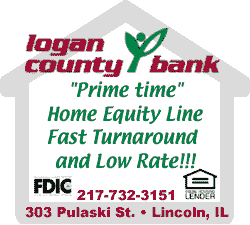 "A negative pressure cover, which is kept in contact with the slurry surface by drawing a continuous low volume of air from beneath the cover, was effective at reducing emissions from the lagoon and was structurally sound," he said.
The study indicated that frequent cleaning of swine production facilities did reduce ammonia concentration, odor intensity and sulfur volatile organic compound concentration. However, dust and total sulfur volatile organic compound concentrations were not influenced by daily washing.
"Furthermore, growth performance of pigs was negatively affected by washing the production room," Zhang said. "Daily and careful washing may lower odor emissions in swine facilities, but further research is needed to evaluate other washing methods that will not negatively affect pig performance."
Zhang also tested three different types of devices for removing dust and odor from swine barns, including an aerodynamic de-duster. These tests, he said, produced a practical model for retrofitting hog houses.
[University of Illinois news release]