House Bill 1458 reforms the Illinois Grain Code and was prompted by the August 2001 failure of Minooka-based Tywalk Liquid Sales Inc. Tywalk's collapse -- the largest grain elevator failure in Illinois history -- bankrupted the fund and resulted in criminal charges against two top executives of the company.
"No law can prevent the kind of fraud and deception that caused Tywalk's demise, but this legislation will ensure that dishonest elevator operators who harm our hardworking farmers face stiff fines and substantial jail time," Blagojevich said. "In addition, the new law will increase the agriculture department's oversight of grain merchandising activities and discourage wrongdoing that threatens the financial stability of the state's multibillion-dollar agricultural industry."
The legislation creates a three-tiered examination system requiring increasingly thorough examinations of grain elevators, depending upon their type of grain merchandising activity. It also permits the Illinois Department of Agriculture to conduct criminal background checks on the management and principal officers of licensees.
Criminal violations of the code would increase from a Class 3 to a Class 2 felony, and licensees who fail to comply with the code's limits on open positions and grain quantity shortages would pay increased fines.
Farmers and lenders lost $14 million in the failure of Tywalk's grain business. A total of $46 million in claims -- $32 million of which were covered by the Illinois Grain Insurance Fund -- were filed. Payment of the covered claims exhausted the fund's $5 million balance and required a $4 million state appropriation. The remaining $23 million was raised from the sale of seized company assets.
[to top of second column in this article]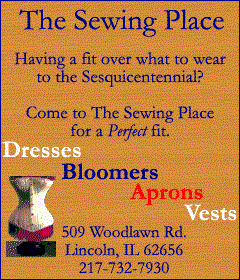 To pay back the state and replenish the fund, grain farmers and lenders who either hold warehouse receipts as collateral or enter into grain repurchase agreements with licensees will be assessed premiums for the first time. The assessment on elevator operators, who have contributed to the fund since its inception in 1983, was unchanged.
"The premium will cost the average grain farmer about 12 cents an acre, or $4 for $10,000 in insurance protection," Agriculture Director Chuck Hartke said. "That's a reasonable price to participate in an insurance program that provides the most comprehensive coverage in the nation."
Contributions from grain farmers are expected to generate $2 million a year, farm lender premiums will bring in another $250,000, and grain elevator operators will pay $825,000.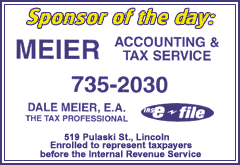 Farmers will continue to pay premiums until the fund balance reaches $3 million. The assessments on lenders and elevators will cease when the balance hits $6 million and will not be reinstated unless a failure causes reserves to dip below the $6 million threshold. Farmers would not contribute again unless the balance falls below $2 million.
Other provisions of the legislation will:
--Increase the coverage offered to producers with price-later contracts and other unpaid grain transactions from $100,000 to $250,000. The coverage period also would be extended from 270 to 365 days.
--Allow claimants to be paid for the undisputed portions of valid claims during the appeal period for disputed portions of claims.
--Require licensees to increase their net worth from the existing $50,000 requirement to $100,000 over a five-year period.
--Permit the use of electronic warehouse receipts.
House Bill 1458 was sponsored by state Rep. Mary K. O'Brien, D-Watseka, and state Sen. Larry Walsh, D-Elwood.
[Illinois Government News Network
press release]