Peaceful pig study may lead to understanding human stress
and illness

Send a link to a friend
[JULY 26, 2003] URBANA -- Anyone who has seen the Chinese Meishan pigs at the University of Illinois knows the animals have definite appearance differences with U.S.-bred swine. The differences are more than skin deep, and researchers are trying to determine why the Chinese swine deal better with physical and mental stress than do the standard white crossbreds on American swine farms.
Romana Nowak, an associate professor in the U of I Department of Animal Sciences, has undertaken a two-pronged approach to answer that question. Funding for the research comes from Cargill's Horizon Research Initiative.
"I'm trying to identify the genes that give the Chinese pigs a better immune-system response," she explained. "The first stage will be high tech; the second stage will involve work with the animals."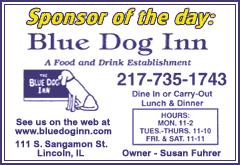 The first step is the preparation of a DNA microchip array. It will contain about 5,500 porcine genes and will be used to compare differences in gene expression between the Meishan and domestic white pigs.
"We'll be able to look at all the genes at one time and should be able to determine which ones are expressed differently."
Studies have shown that the Chinese pigs tolerate stress better than the crossbred pigs, leading researchers to suspect there may be a genetic difference involved. Once the DNA microchip is completed, research will move to a field study.
[to top of second column in this article]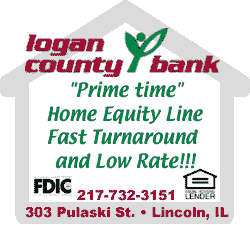 Animals will be injected with PRRS virus that will make them ill for several days. The Chinese and domestic pigs will be monitored for development of a fever, changes in feed intake and general well-being. Animals will be euthanized and several of their tissues will be harvested for analysis on the gene chips.
"In Chinese pigs, we actually see an improved response in terms of food intake and weight gain when the animal is under stress. The U.S. pigs tend to eat less and lose more weight when they are sick," she said.
Determining the reason for these breed differences and their origin could help U.S. producers become more productive. But the benefits would not stop on the farm.
"The genes we identify as playing a role in this might be good candidates for examination in relation to the way humans react to stress and illness," she said.
[University of Illinois news release]