Logan County junior gardeners
in new program

Send a link to a friend
[JULY 28, 2003] The Logan County Junior Master Gardeners just completed the first chapter of their new and innovative national youth gardening program, which is modeled after the highly successful Master Gardener program.
The program offers hands-on group and individual activities. Participating youth learned about plant growth and development, including classifications, parts, needs, processes and propagation of plants.
To learn more about Junior Master Gardeners, please call the Logan County U of I Extension office, (217) 732-8289.
[News release provided by Amy Hyde]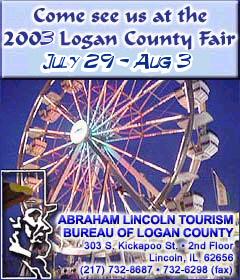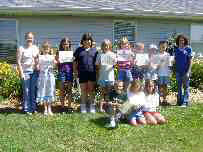 Pictured from left to right in back are Amanda Davison (helper), Teresa Hyde, Clarissa Bess, Heather Morrow, Rachel McCormick, Stephanie Johnson, Ian Prather, Ethan Cantrall, Daryl Bess and Emily Bakken (helper). In front are Chase Farmer, Morgan Miller and Reiley Davis.
[Click on picture for larger image].