Preparing for parent-teacher conferences

Send a link to a friend
[FEB. 1, 2005] Q: We have parent-teacher conferences coming up soon at my daughter's school. I know she's not an A student, but I think my daughter does her best. What does the teacher expect from me? Do you have any suggestions on how I can make the most of this meeting?
A: First of all, don't panic. Parent-teacher conferences are an excellent time for you to learn more about your daughter's strengths and weaknesses. You can expect that the teacher will also be eager to learn important things about your child from you. The key to a successful conference is two-way communication. By exchanging information, you will be better able to work together to help your daughter succeed in school.

To get the most out of this conference, it will help for you to do some preparation.

Questions to ask yourself before the conference:
What are the things I want to be sure the teacher knows about my child? You might share her favorite subjects, after-school activities, medical needs or difficulties in school.
Is there anything happening at home that might affect my daughter's behavior in school? Any change in your family -- from a birth to a death -- may affect your daughter's school performance.
What is the most important thing I want to learn from this conference? Write this down and take it with you as a reminder.
Questions to ask your child before the conference:
What is your favorite subject at school?
What's your least favorite? If your daughter tells you she doesn't understand math homework, for example, share that information with her teacher.
What would you like me to tell your teacher? Your daughter's insights into her performance in school can give you and her teacher an idea of how to help her do better.
[to top of second column in this article]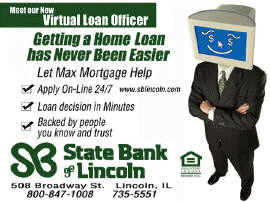 Questions to ask your child's teacher during the conference:
What are my daughter's best and worst subjects?
Has my daughter missed any classes other than the ones I contacted the school about?
Have you noticed any sudden changes in the way my daughter acts in school?
How are my daughter's work habits?
What can I do at home to help my daughter succeed in school?
Listen carefully and make notes as the teacher talks about your child's progress. Keep an open mind. Even if the teacher says something you disagree with, listen to what she has to say. Remember that you both want to help your daughter succeed. If you think of a question you didn't ask, call or write a note.
Talk with your daughter after the conference. Stress the positive things the teacher said -- and talk about suggestions for improvement. Then plan with your child how to carry out these suggestions.
* * *
For more information about helping children learn or to submit your own question to The Learning Advisor, go to http://advisor.parent-institute.com. All questions will receive a prompt answer by e-mail.
© Copyright 2005, The Parent Institute.
"Ask the Learning Advisor -- Ideas for Raising Successful Children" is a free syndicated column available through The Parent Institute.