Applications open for summer environmental internship program
Governor's Environmental Corps funded through corporate contributions

Send a link to a friend
[FEB. 1, 2005] SPRINGFIELD -- Gov. Rod Blagojevich and the Illinois Environmental Protection Agency announced Monday that applications will be accepted through March 25 for this summer's Governor's Environmental Corps internship program. Applications can be downloaded from the Internet.
"The goal of the GEC program is to deliver a 'hands on' learning experience for full-time college undergraduate or graduate students currently pursuing degrees in such fields of study as engineering, geology, chemistry, biology, communications and law," said Illinois EPA Director Renee Cipriano. "Many alumni from this program have gone on to careers in the environmental field, and their contributions also energize our own staff each summer."

Established in 1991, the Governor's Environmental Corps program is a unique partnership between state government and Illinois corporations whose sponsorship contributions pay the salaries and expenses of college students who participate in the nine-week internship.

This year's program will run from June 1 to Aug. 5, with about 40 positions statewide expected to be funded through corporate sponsorships. The majority of selected students will be matched with staff mentors in Springfield, where Illinois EPA's headquarters, organics laboratory and central regional office are located. However, positions will also be available in regional offices in Des Plaines, Rockford, Peoria, Champaign, Collinsville and Marion. Salaries for the full-time nine-week internship have been set at $1,305 per month.

Students are paired with agency mentors in their area of environmental interest and are able to make meaningful contributions to the regulatory and compliance assistance operations of the Illinois EPA.

[to top of second column in this article]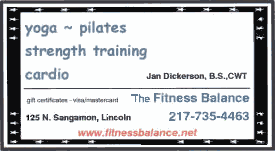 In addition to gaining work experience in a professional office setting and field operations, the interns also participate in regular field trips and workshops designed to provide firsthand knowledge of current environmental challenges and solutions, as well as career opportunities across the environmental field.
Interns stationed in the Springfield area who enjoy working with children can also serve as volunteer instructors in the Junior Governor's Environmental Corps, an environmental awareness and education program reaching hundreds of 6- to 12-year-olds in central Illinois each summer.
The Governor's Environmental Corps program now has nearly 500 alumni from the 13 years the program has been in existence. The internship offers resume-building experience in the environmental field and insight into public service work for those who plan to pursue environmental careers in government, not-for-profit organizations or the private sector.
Applications can now be downloaded from www.epa.state.il.us or are available by contacting Rochelle DeRochi at (217) 782-9540. The deadline for submitting application packages is March 25.
[Illinois Environmental Protection Agency news release]
Life Sentence, No Parole

If we tried to invent the cruelest punishment for dogs, we probably couldn't come up with anything worse than "solitary confinement" on a chain or in a kennel.

Dogs are pack animals who crave the companionship of others. Scratches behind the ears, games of fetch, or even just walks around the block mean the world to them. Curling up at your feet while you watch TV is their idea of heaven.

Many dogs left to fend for themselves at the end of a chain fall prey to attacks by other animals or cruel people, and many others are injured or hanged or choke as a result of getting entangled or caught in their tether.

If you have a backyard dog, please, bring him or her inside. They don't want much--just you.

A public service announcement from Lincoln Daily News and helpinganimals.com